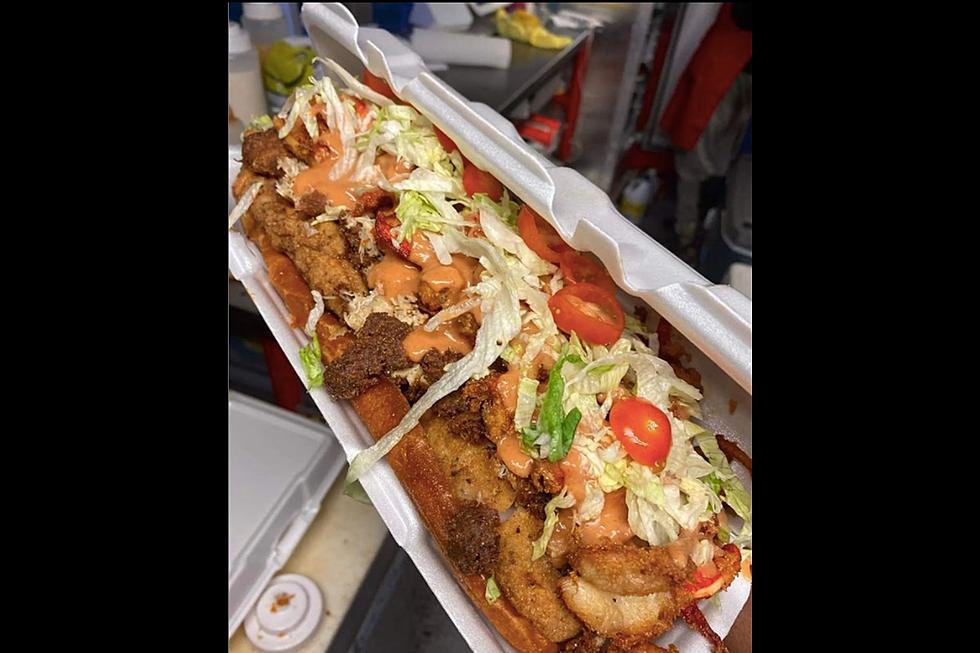 Zoagies food truck is returning to New Jersey
Zoagies via Instagram
Zoagies food truck is coming back to New Jersey. It has been in Delaware but will be coming to Burlington County in Feb., according to the Courier-Post.
Zoagies became a viral hit on the strength of their namesake: a deep fried hoagie known as a "Zoagie." The mastermind behind Zoagies is Ezell Barnes, "Chef Zoagie" and, according to his website, he started off in his backyard with no money, no credit, and no experience with a Walmart fryer, delivering his orders on a bicycle until 3 or 4 in the morning.
Now, his food truck has become a tourist destination, he says, with people coming from Pittsburgh, Virginia, and up and down the East Coast. The truck was in Pennsville for quite a while, but then went to Delaware; he moves it around once the "honeymoon" wears off at the current location.
Some of the items on his menu (or, "zenu", as he starts everything with a z), include the deep-fried seafood or chicken hoagies, cheesesteaks, and specialties like Zochness Monster of the Zea, Zodzilla and Triple Zea Monster.
There are grilled options, too, and hot dogs, hamburgers and other grilled and fried options along with salads (zalads) and tacos. You can have a fried Oreo for dessert.
The truck will be in Mt. Laurel on Marne Hwy. and will be open Sunday-Thursday to begin with the goal of being open seven days a week eventually.
Opinions expressed in the post above are those of New Jersey 101.5 talk show host Bill Doyle only.
You can now listen to Deminski & Doyle — On Demand! Hear New Jersey's favorite afternoon radio show any day of the week. Download the Deminski & Doyle show wherever you get podcasts, on our free app, or listen right now:
Every NJ pizza joint Barstool's Dave Portnoy has reviewed
Dave Portnoy, commonly known as El Presidente, is the founder of Barstool Sports. Somewhere along the way, he decided to start reviewing local pizzerias, and the concept took off. Here is every New Jersey pizzeria Dave has stopped in, along with the score he gave them.
Red flags for someone who claims to be from New Jersey
The 10 Most Stolen Vehicles In New Jersey
More From New Jersey 101.5 FM