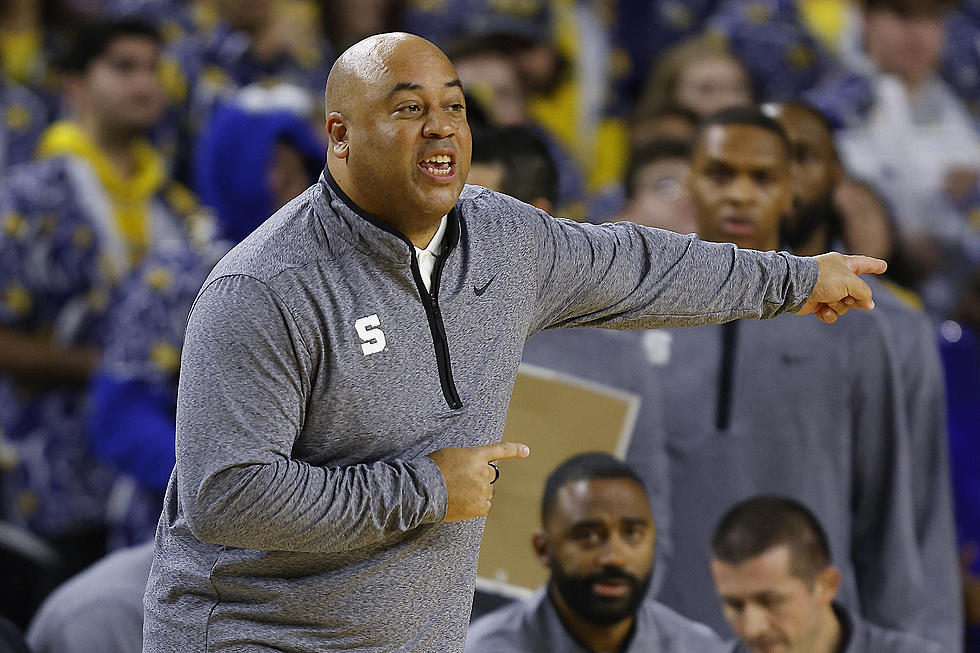 You should be ashamed to send your kid to Penn State (Opinion)
Getty Images
What happened at Penn State Sunday was shocking. Not the upset where Rutgers Scarlet Knights came back for a win. No, the disgusting vulgarities being hurled at them during the game by Penn State students.
F-bombs and other vulgar words were screamed at Rutgers players. It wasn't a one off. And it wasn't one spectator. There were initial reports of racist slurs being hurled as well but Penn State is now claiming that didn't happen even though a private group chat showed the student section vice-president confirming it.
The school's public reaction to all this left so much to be desired it's appalling.
Penn State Athletics, as well as other university administrators, is aware of the reported interactions between the student section and the Rutgers men's basketball team Sunday.

We have been in communication with the leaders of the Legion of Blue student group, and we do not condone the inappropriate actions of some individuals on Sunday night.

The Legion of Blue has been tremendous supporters of Penn State Basketball for many years and have historically represented themselves in a positive manner while cheering on the Nittany Lions.

These reported actions are out of character for the group and its leadership is aware of behavioral expectations for all fans. Noncompliance may warrant ejection from the venue, as well as the possibility of revocation of tickets and, in some cases, reference to the authorities.

Fan conduct is important to the experience of all teams and visitors to Penn State and our goal is to create an environment that is competitive, but welcoming.
That's it. One negative adjective, "inappropriate," to describe the night but twice as many positive adjectives, "tremendous" and "positive," to describe their Legion of Blue's overall behavior.
Not a single mention of an investigation. Not a word about what they're doing to find the identity of those who did it. Nothing. It was, as Brian Fonseca and Patrick Lanni of nj.com called it, a mulligan.
A pass.
A damage control announcement where no action would be taken that actually managed to pat themselves on the back at the same time.
If this blind eye doesn't remind you of anything may I refresh your memory about Jerry Sandusky? He was the assistant coach under Joe Paterno who later would be convicted of child molestation. It was happening right there in Happy Valley, right under the noses of officials in the football program, and few cared. It was the ultimate blind eye. It was football above basic morals.
I found Penn State to be complicit then, and with the treatment of the Rutgers players Sunday night I find the school to be every bit as repugnant now.
Opinions expressed in the post above are those of New Jersey 101.5 talk show host Jeff Deminski only.
You can now listen to Deminski & Doyle — On Demand! Hear New Jersey's favorite afternoon radio show any day of the week. Download the Deminski & Doyle show wherever you get podcasts, on our free app, or listen right now.
Click here to contact an editor about feedback or a correction for this story.
2023 Seaside Heights Polar Bear Plunge
Photos from the 2023 Seaside Heights Polar Bear Plunge, which raised $2.5 million for the Special Olympics New Jersey.
More From New Jersey 101.5 FM