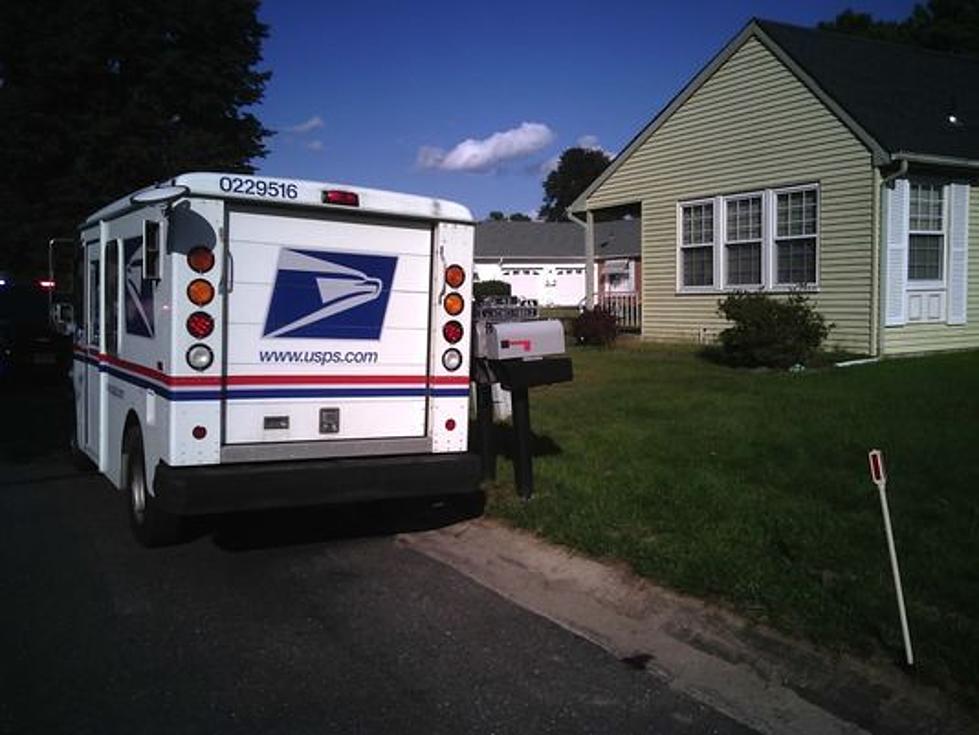 80-year-old woman, just trying to get her mail, is hit by mail truck
USPS Truck (Manchester Police)
MANCHESTER — An 80-year-old Whiting woman suffered injures to her leg and head after being hit by a mail truck while checking her box on Friday afternoon.
Police say the mail truck had just dropped off the mail in Helen Melendez's mailbox in the Crestwood Village section of town and began to pull away, but then went into reverse and hit the 80-year old, sending her to the ground.
The investigation into the accident near Ardmore Street and Sunset Road remains under investigation and no charges have been filed.
Melendez was transported to Community Medical Center in Toms River by members of Quality Medical Transport for treatment of her injuries.
Her current condition and the extent of her injuries are unknown, as is how fast the mail truck was going when it began going backward.
More from New Jersey 101.5:
More From New Jersey 101.5 FM