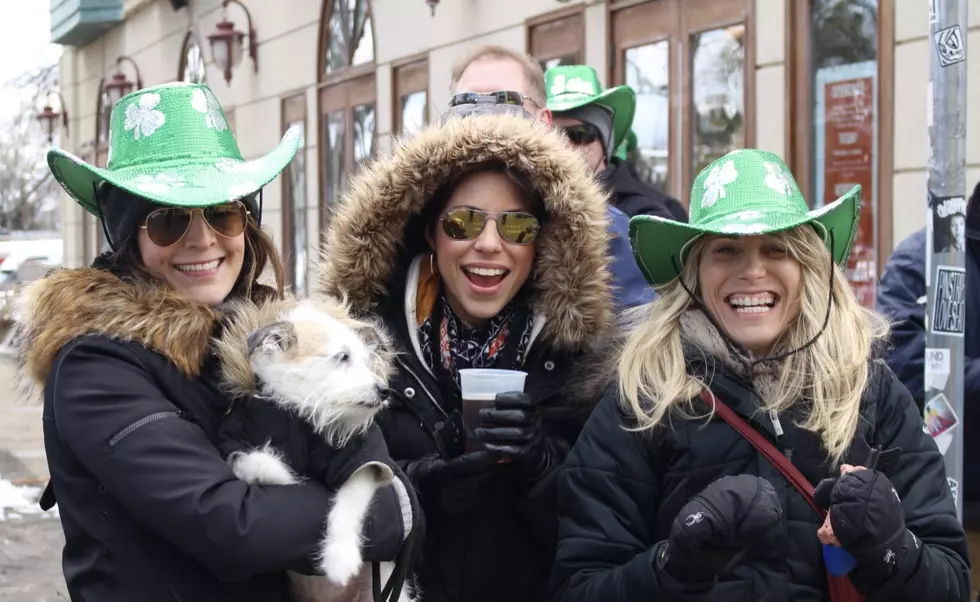 WATCH: All the fun from the 2017 Asbury Park St. Patrick's Day Parade
Credit: Chris Eannucci, Townsquare Media

It was another big day at the 4th annual Asbury Park St. Patrick's Day parade. Big Joe kicked off the festivities with a live show from the most iconic music venue in New Jersey, The Stone Pony. During the broadcast Big Joe interviewed Caroline O'Toole, general manager of The Stone Pony, and the 2017 parade grand marshal.
Then it was off to the new starting point for this year's parade located at 5th and Ocean Ave. It's only the fourth year for the Asbury Park St. Patrick's Day parade, and it has already grown tremendously in size and scope. The bitterly cold wind didn't stop anyone from coming out to celebrate their Irish heritage and anyone who braved the cold more than earned their status as honorary Irish for the day. Thousands of spectators lined the streets to hear the bagpipes, see the floats, and to cheer on those marching.
If you couldn't make it, we've put together this short video recap and photo gallery so you can see all the fun. For all of those who came out, thanks for making it another great year!
More From New Jersey 101.5 FM