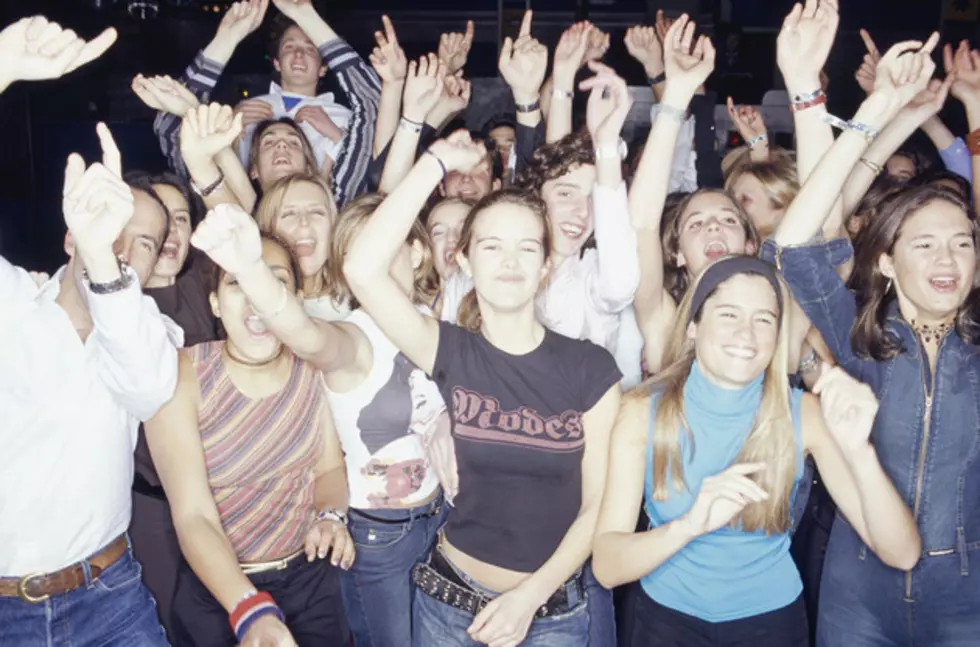 Underage drinking in NJ is a big problem – could this stop it?
ThinkStock
🍺 A plan is presented to crack down on underage drinking
🍺 Right now kids aren't paying attention to the law
🍺 One lawmaker wants the bill to pass before summer shenanigans begin
---
A New Jersey lawmaker is pushing a plan that calls for stricter penalties for possession or consumption of alcoholic beverages by underage minors.
After juvenile justice laws were updated a few years ago, many police officers across the state became hesitant to enforce the underage drinking law since an officer could land in hot water for doing so.
"The officer could face charges and potentially lose their job, so this legislation is designed to give some clarity for what happens when the officer encounters a minor drinking or in possession of alcohol," said state Sen. Tony Bucco, R-Morris.
Things have to change
Bucco said plain and simple, the current situation is just not working.
He said once kids realized there was not going to be consequences to being caught with alcohol, they stopped being concerned about it.
Bucco said this has led to increased problems at the Jersey Shore and across the state.
In an effort to address the matter, Bucco is sponsoring a measure, S3633, that would make it a disorderly persons offense if an underage individual is caught consuming or possessing alcohol in any motor vehicle, public place or school. Individuals can face fines up to $500.
Get them help if they need it
In addition to the fine, the bill also states that individuals might have to undergo a treatment program or alcohol education.
Bucco said this component is important.
"We want to make sure if someone has a problem that we can get them the help they need before it leads to adddiction," Bucco said.
He stressed kids need to understand there are consequences to not following the law, but that we're here to help too.
"If they're out there breaking the law, there's going to be a consequence, but also if it looks like they could be heading towards an addiction problem, we want to get these folks into treatment as well," Bucco said.
Lets work together
Bucco stressed this is not a partisan issue and everyone is looking for the measure to be considered in the coming weeks.
"This is definitely another one of those common sense pieces of legislation that has support from both sides of the aisle," Bucco said.
The bill has been introduced and it has been assigned to the Senate Law and Public Safety Committee.
"As we approach the summer months, we're probably going to see an increase in this kind of activity, so we're hopeful we can get this law on the books."
David Matthau is a reporter for New Jersey 101.5. You can reach him at david.matthau@townsquaremedia.com
Click here to contact an editor about feedback or a correction for this story.
Weird things NJ taxes - and some they don't
In general, New Jersey assesses a 6.625% Sales Tax on sales of most tangible personal property, specified digital products, and certain services unless specifically exempt under New Jersey law.
However, the way the sales tax is applied in New Jersey sometimes just doesn't make sense.
New Jersey puts out an itemized list for retailers that spells out what is, and what is not, taxed.
Perhaps because this is New Jersey, there are some bizarre and seemingly contradictory listings.
LOOK: Food and Personal Care Shortages We Could See In 2023
Learn about the 13 potential shortages that could impact stores in 2023, from produce and meat to snacks and beverages.
How much your school district gets under Murphy's proposed 2024 budget
Gov. Phil Murphy's porposed 2024 budget includes $1 billion in new spending for school funding including pre-K funding, pension and benefits, and an additional $832 million in K-12 aid, which is listed below by county and district.
More From New Jersey 101.5 FM