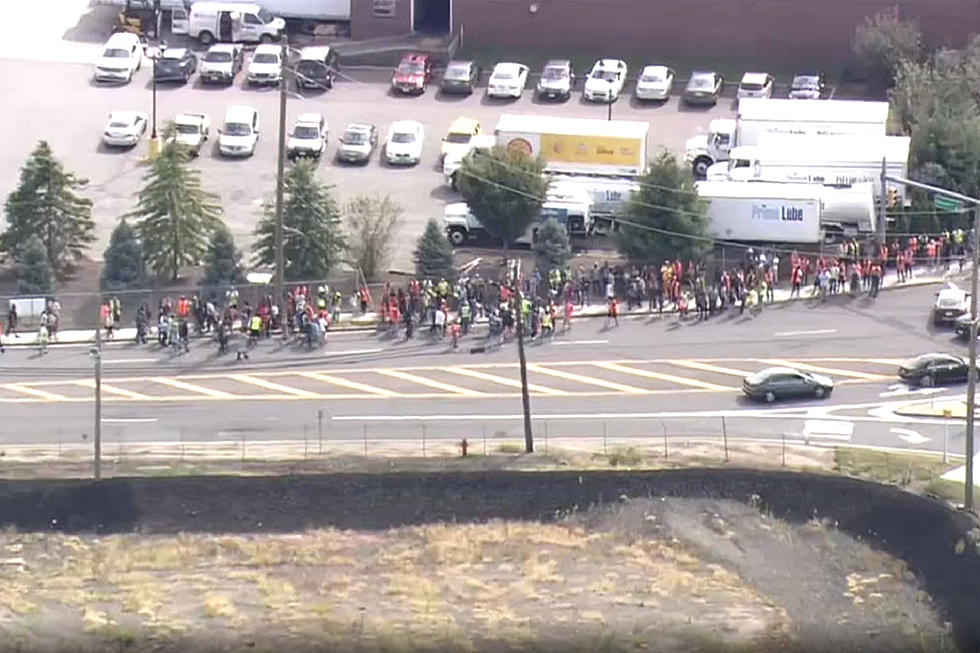 Turnpike Exit 12 shut down, Amazon evacuated for threat Monday
Employees avacuated from Amazon in Carteret (NBC 4 NY)
CARTERET — Employees from an Amazon facility near the New Jersey Turnpike were evacuated Monday due to a threat, according to the company and police.
Exit 12 from the NJ Turnpike in Carteret was completely closed around noon because of the threat, causing delays on Roosevelt Avenue with trucks that couldn't enter the Turnpike from the warehouses near the interchange.
Update: The exit was reopened around 2:45 p.m. on Monday. Police said shortly after the facility had been cleared and there was no continuing threat.
Carteret police chief Dennis McFadden in a message on the borough Facebook page  said a threat was made to the facility on the Industrial Highway near exit 12 of the Turnpike. McFadden did not disclose the nature of the threat.
"All threats are taken seriously and are investigated to the fullest," McFadden said.
Bomb-sniffing dogs from the Middlesex County Sheriff's Office were among the law enforcement resources on scene.
"Today, out of an abundance of caution, our Carteret fulfillment center was evacuated following a potential threat. We take the safety of our employees and buildings seriously and are working closely with local law enforcement on their investigation," Amazon spokesman Rachel Lightly told New Jersey 101.5 in an email.
Amazon has 13 fulfillment centers in New Jersey.
More from New Jersey 101.5
More From New Jersey 101.5 FM