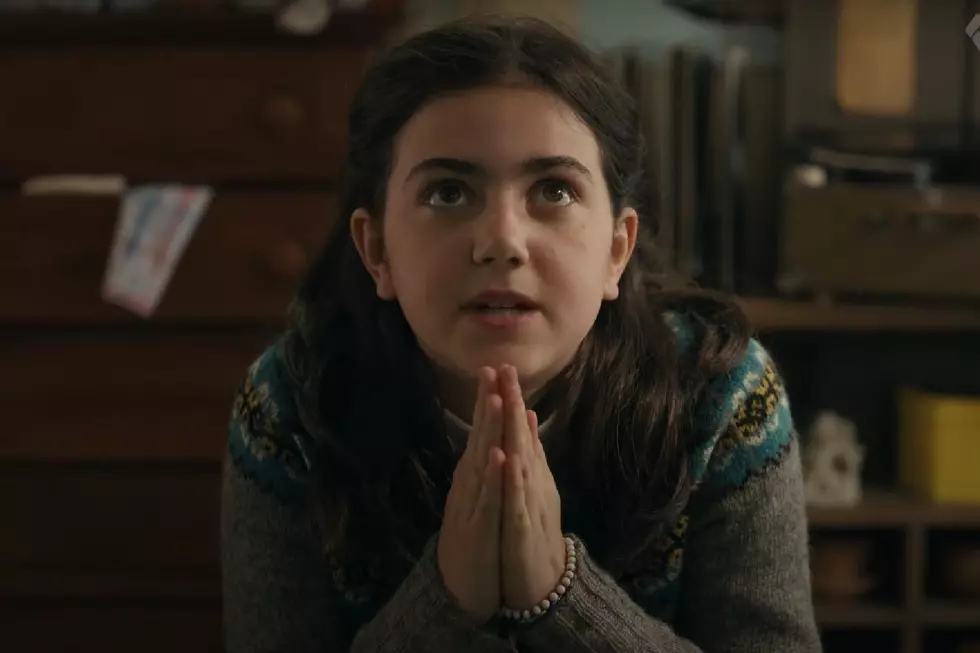 Trailer for 'Are You There God? It's Me, Margaret' released
Youtube screengrab
It's practically required reading for a young girl to read "Are You There God? It's Me, Margaret" as they get ready to enter puberty. Now the coming-of-age classic is a feature film and we finally have a trailer!
"Are You There God? It's Me, Margaret," published in 1970, was written by Judy Blume, an Elizabeth, New Jersey native. She incorporated her NJ roots in the novel, having the titular Margaret move to the Garden State in her middle school years.
The book was selected as the Outstanding Book of the Year by the New York Times.
The plot according to the Youtube description:
11-year-old Margaret is uprooted from her life in New York City for the suburbs of New Jersey, going through the messy and tumultuous throes of puberty with new friends in a new school.
She relies on her mother, Barbara, who is also struggling to adjust to life outside the big city, and her adoring grandmother, Sylvia, who isn't happy they moved away and likes to remind them every chance she gets.
The movie stars Abby Ryder Fortson as Margaret, Rachel McAdams (Mean Girls, The Notebook) as Barbara, and Kathy Bates (Misery, Titanic) as Sylvia. It was adapted and directed by Kelly Fremonts Craig (The Edge of Seventeen).
'Are You There God? It's Me, Margaret' will be released on April 28, 2023.
You can watch the full trailer below. Warning: you may have middle school flashbacks of attempting the "I must, I must…" chant.
… please tell me it wasn't just me.
The post above reflects the thoughts and observations of New Jersey 101.5's Kylie Moore. Any opinions expressed are Kylie's own. You can follow Kylie on Instagram.
Click here to contact an editor about feedback or a correction for this story.
20 VHS Tapes That Are Still Extremely Valuable
Celebrity Pairs Who Faced Dating Speculation
Celebs With Famous Parents
More From New Jersey 101.5 FM