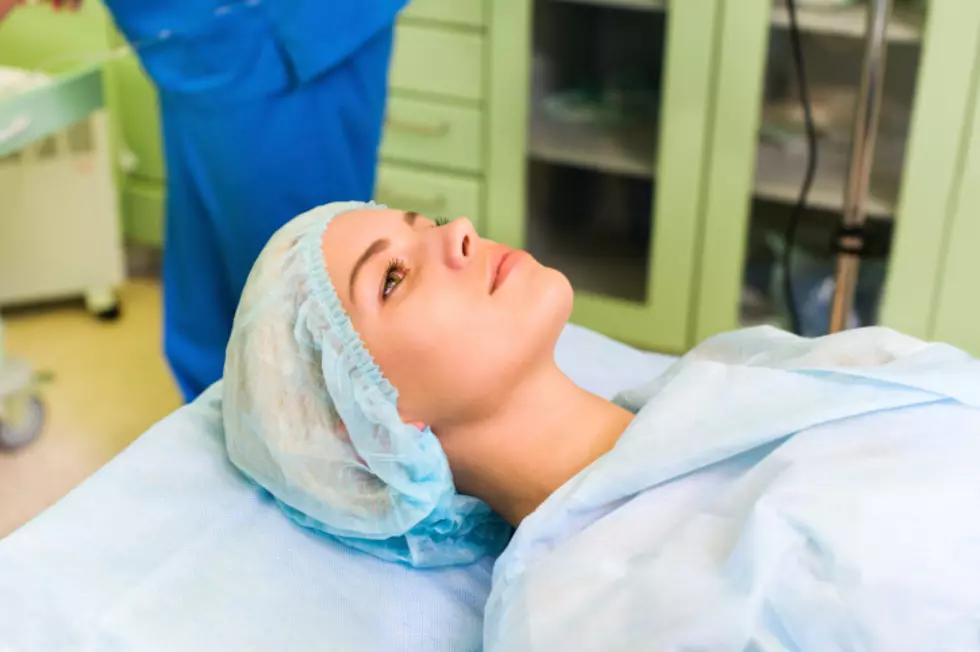 The most popular plastic surgery procedures in the U.S. — Forever 39 Podcast
ThinkStock
Join us for next week's podcast when we chat about the dangers of the workplace spouse, our favorite childhood memories of summer, and demanding brides. 
Botox, liposuction, fillers, breast augmentation ... the list of plastic surgery procedures goes on and on, and more people than ever are opting to go under the knife or needle.
According to the 2016 Plastic Surgery Statistics Report from the American Society of Plastic Surgeons, 17.1 million cosmetic procedures were performed in the U.S. last year. That's a 3 percent increase from 2015. Of the 17.1 million procedures, 15.4 were minimally invasive cosmetic procedures like laser hair removal or Botox.
Gen-Xers, according to the report, make up the majority of cosmetic surgery procedures. In 2016, those between the ages of 40 to 54 received 49 percent of the total number of cosmetic procedures performed in 2016. Cosmetic procedures are also on the rise for Asians, African Americans, and whites, but is decreasing among Hispanics.
Women are the biggest consumers of cosmetic procedures, making up 92 percent of all procedures done in the U.S. in 2016. And while only 8 percent of men accounted for cosmetic procedures in 2016, that represented a 3 percent increase from the year before.
Top 5 Cosmetic Surgical Procedures:
Breast augmentation
Liposuction
Rhinoplasty
Eyelid surgery
Facelift
Top 5 Cosmetic Minimally-Invasive Procedures:
Botox
Soft tissue fillers
Chemical peel
Laser hair removal
Microdermabrasion
According to the report, all of the top five cosmetic surgical procedures grew by as much as six percent in 2016. For the minimally-invasive procedures, only laser hair removal and microdermabrasion saw a decrease last year.
Have you ever gotten plastic surgery in the past, or would you consider getting it in the future? Anything you absolutely wouldn't do?
— Annette and Megan, Forever 39
More From New Jersey 101.5 FM