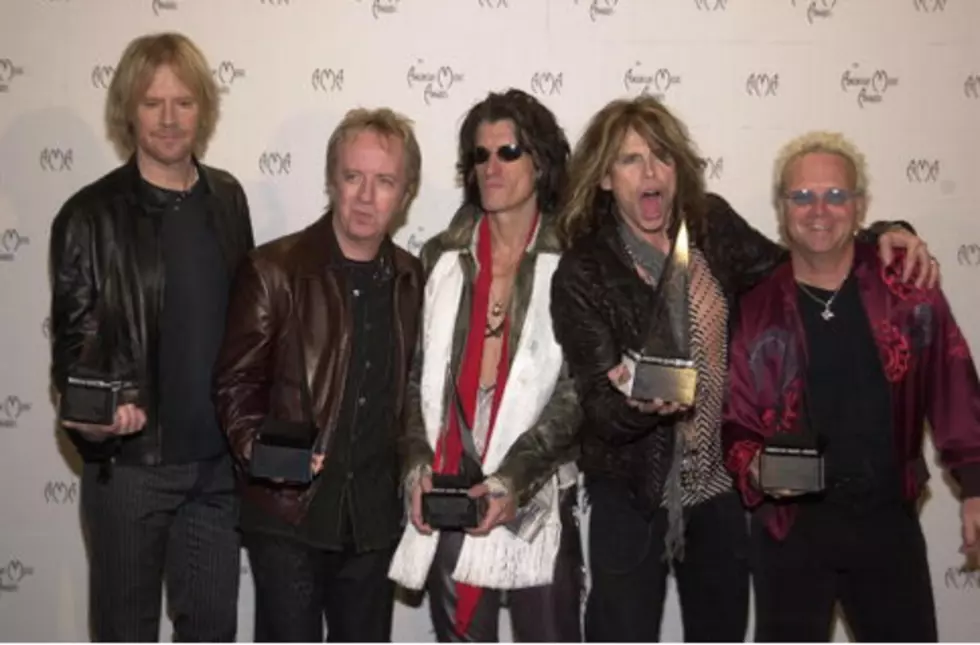 This Week in Music History
Aerosmith (Jason Kirk/Getty Images)
November 21st, 1991 - Aerosmith makes an animated guest appearance on the Simpsons show. They aren't the first musical act to appear in the animated comedy and they won't be the last either. Other acts include U2, The B-52's, The Who, R.E.M. and many more.
November 22nd, 1986 – The Human League goes to No.1 on the singles chart with 'Human.' It would become their second, million-selling number-one single on the Billboard Hot 100 (after "Don't You Want Me") and was their second chart-topper in the U.S.
November 23rd, 1975 – Queen starts a 9 week run at No.1 in the UK with 'Bohemian Rhapsody.' The promotional video for this song is generally acknowledged as being the first pop video ever. When they first decided to release the 5min and 55sec single, various record execs suggested to them that it was too long to ever be a hit, they didn't listen and the rest is history.November 24th, 1976 – The Band plays their final live performance on Thanksgiving Day at the Winterland Ballroom in San Francisco. The show also featured Joni Mitchell, Van Morrison, Neil Diamond, Eric Clapton and others. The event was filmed by director Martin Scorsese and made into a documentary of the name 'The Last Waltz' which was released in 1978.
November 25th, 1984 –  British pop stars gather at S.A.R.M. Studios in London to record the historic 'Do They Know It's Christmas?' The single, written by Bob Geldof and Midge Ure, featured Paul Young, Bono, Boy George, Sting, George Michael and others. It would go on to sell over 3 million copies in the UK alone, becoming the best selling record ever, and raising over $13.6 million worldwide.
November 26th,1982 – Lionel Richie has his first No. 1 hit since leaving the Commodores. His song 'Truly' hits No. 1 on The Billboard Hot 100, but only stays at the top for one short week. Not to worry though, Lionel has more hits on the way.
November 27th, 1970 – George Harrison released 'All Things Must Pass.' The triple album included a number of songs that were left over from Beatles sessions, and the set would go on to be 6x Platinum, making it the best selling solo album from a former Beatle.
More From New Jersey 101.5 FM