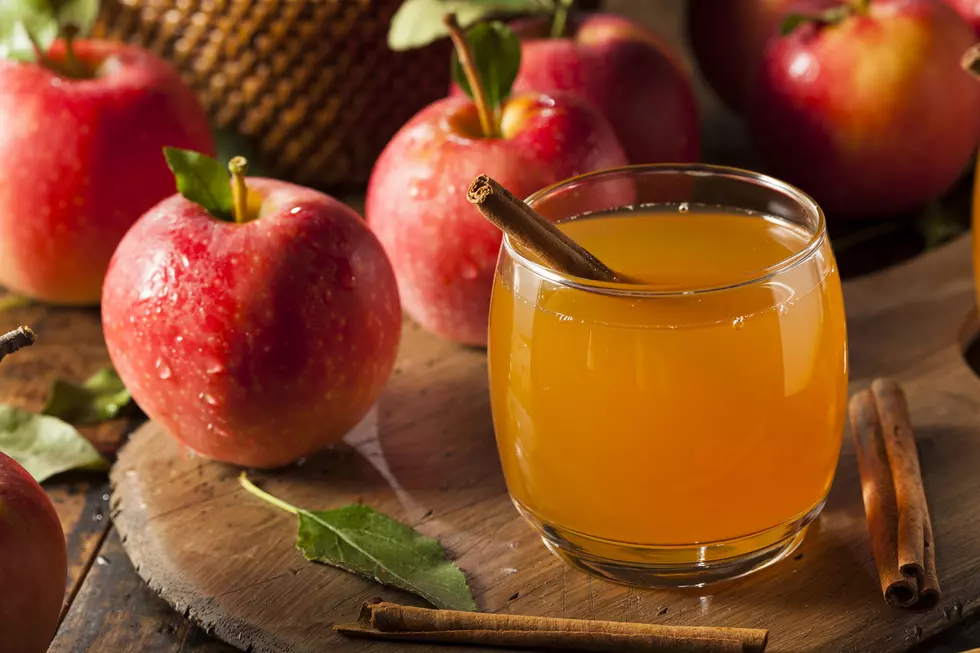 Big Joe's Fresh Apple Cocktail
Getty Stock / ThinkStock
I bit into a juicy apple the other day. It was so enjoyable, they are at a perfect time of the year to pick and use generously throughout your cooking and eating pleasure.
As a result of that juicy apple and the fact that I love a good cocktail and apple cider and I mean good fresh apple cider, not the apple juice or processed stuff my cocktail recipe was born. With the weather this time of year getting squirrelly with temperatures hitting the high 60's low 70's then dropping to the mid to high 40's you need a resilient cocktail this time of year that will go with the flow. I have you covered.
Big Joe's Fresh Apple Cocktail can be refreshing for those warmer days served chilled and I should say cold and it is outstanding when it's warmed and served hot during those days when the temperatures drop. Both ways are enjoyable.
So here it is either way, they are always a hit. Make a pitcher this weekend and share the season with good friends and family. Cheers!
Ingredients:
1/2 gallon of Jersey Fresh apple cider
1/4 cup of dark rum (I like Myers)
1/4 cup of cinnamon schnapps
1 apple
1 lemon
Cinnamon sticks (optional)
How to put it together:
Peel the apple, cut in half, remove the seeds and then cut into approximately 1/4 inch slices. Add the apple slices and juice of 1/2 a lemon to a bowl and toss to coat.
In a large pitcher mix the apple cider, dark rum and cinnamon schnapps. Add desired amount of ice and stir.
Serve in a glass or mug and garnish with apple slices and cinnamon sticks. Enjoy!
The post above reflects the thoughts and observations of New Jersey 101.5 weekend host Big Joe Henry. Any opinions expressed are Big Joe's own.
Haunted Hayrides and Attractions in New Jersey for 2021
More From New Jersey 101.5 FM