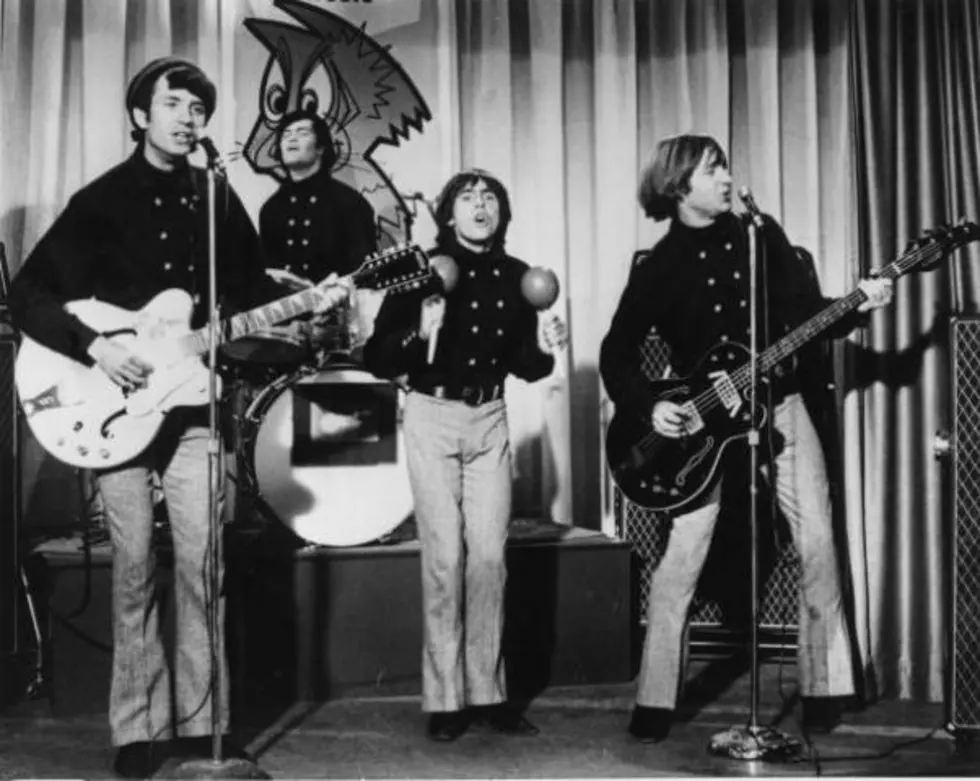 This Week in Music History
The Monkees - Photo by Keystone Features / Getty Images
November 12, 1966 – The Monkees debut album starts a 13 week run at No.1 on the  album chart, and would go on to sell over 3 million copies in just three months.
November 13, 1965 – The Castiles, which featured a young unknown singer by the name of Bruce Springsteen appears at The Fire House in Hazlet. The night is billed as a teenage go, go dance.
November 14, 1975 – Queen plays the first of two nights at the Empire Theatre in England to kick off the first night of their 78-date 'A Night at the Opera' world tour.
November 15, 1980 – Blondie has their fifth No.1 single in the UK with 'The Tide Is High,' written by reggae star John Holt. It's their third UK No.1 of this year and also a No.1 in the US.
November 16, 1974 – John Lennon hits No.1 on the singles chart with 'Whatever Gets You Through The Night.' Elton John played on the session and had made a deal with Lennon that they would have to play live together if the song ever reached No.1. Lennon kept his promise and later played three songs live with Elton: 'I Saw Her Standing There,' 'Lucy in the Sky With Diamonds' and 'Whatever Gets You Through the Night.'
November 17, 1985 – Wham! were at No.1 on the singles chart with 'Wake Me Up Before You Go Go'. George Michael's inspiration for the song was a scribbled note left by his Wham! partner Andrew Ridgeley intended for Andrew's parents, which read "wake me up before you go" but with "up" accidentally written twice. Ridgeley used the typo as inspiration to add an extra "go."
November 18, 1975 – Bruce Springsteen makes his live debut in the UK at London's Hammersmith Odeon. The set list would included Thunder Road, 10th Avenue Freeze-out, Born To Run, The 'E' Street Shuffle, Jungleland, 4th of July, and Asbury Park just to name a few.
More From New Jersey 101.5 FM