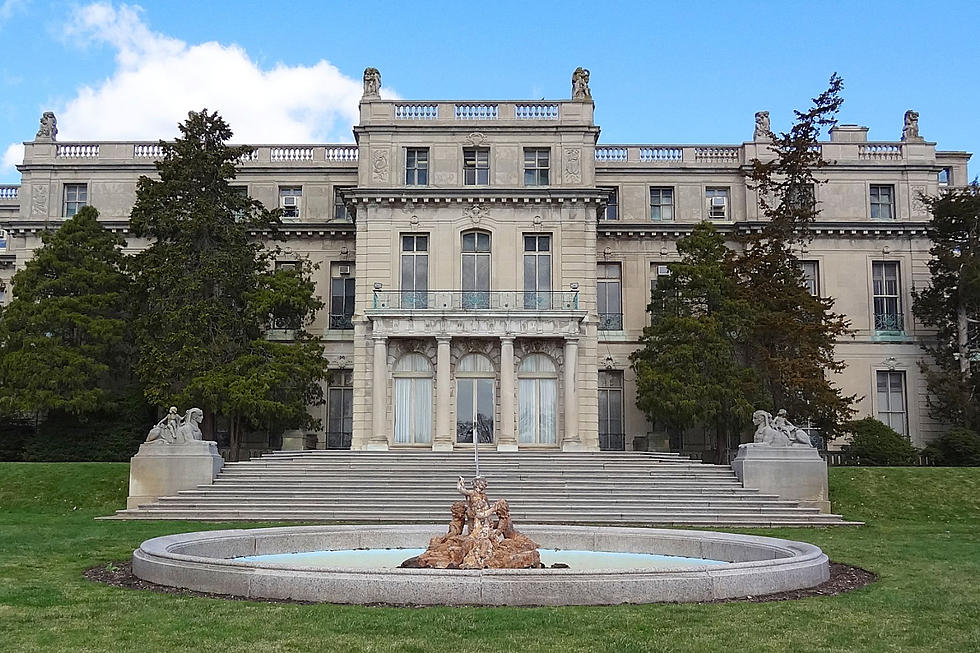 This was just named the grandest historic mansion in NJ
Photo by Zeete
We have our share of beautiful mansions in New Jersey, but there's one that just named the grandest.
247wallst.com just crowned Woodrow Wilson Hall at Monmouth University in West Long Branch as the grandest historic mansion in New Jersey.
As an alum of Monmouth College, now Monmouth University, this news brought back some amazing memories. I attended Monmouth when it was Monmouth College, and many of my classes were held at Wilson Hall.
There was something about learning in those magnificently ornate classrooms that made you really sit up and take it all seriously. (On the other hand, sometimes you could get lost in all the details of the design of the room— the carvings, the hand painting that woodwork—and not even know what class you were in!)
The Great Hall is something else, with a whopping 130 rooms spread across three main floors, plus rooftop and lower-level rooms. The design details are so jaw-dropping that you might forget what class you were attending!
What's even more amazing is that every single suite in the mansion has a design from a different historical era. Today, we see that concept in many different kinds of unique buildings, but this was way before that design concept was en vogue.
The best part is that the Great Hall is a National Historic Landmark, and it had a complete restoration during Monmouth University's 50th-anniversary bash in the 1980s. So, it'll maintain its original beauty for many generations to come.
Woodrow Wilson Hall's history made it to the National Register of Historic Places back in 1978, and then scored the National Historic Landmark title in 1985. I'm thrilled that it's now been recognized nationally.
The mansion even made a splash in the movie "Annie" in 1980, playing the super fancy mansion of Daddy Warbucks. So, yeah, you could say it's a celebrity in its own right.
Hubert Templeton Parson had this gorgeous mansion built back in 1929. For some reason, the perspective throws it off a little. When you stand far back, it doesn't look as big as it is. It's actually a massive 90,000 square feet which makes it makes it not only the grandest but also the biggest historic mansion in New Jersey.
So, if you haven't checked out Woodrow Wilson Hall yet, you should see it at your earliest opportunity.
It's like stepping into a time machine of elegance and class. The place is full of history and charm, and it's right there at Monmouth University, waiting to blow your mind. And to bring you back to a time in New Jersey that had an elegance we could never even imagine without structures like these.
Look inside this magnificent Morristown mansion
A look inside Teresa Giudice's mansion
Opinions expressed in the post above are those of New Jersey 101.5 talk show host Judi Franco only.
You can now listen to Dennis & Judi — On Demand! Hear New Jersey's favorite best friends anytime, anywhere and any day of the week. Download the Dennis & Judi show wherever you get podcasts, on our free app, or listen right now.
Report a correction 👈 | 👉
More From New Jersey 101.5 FM