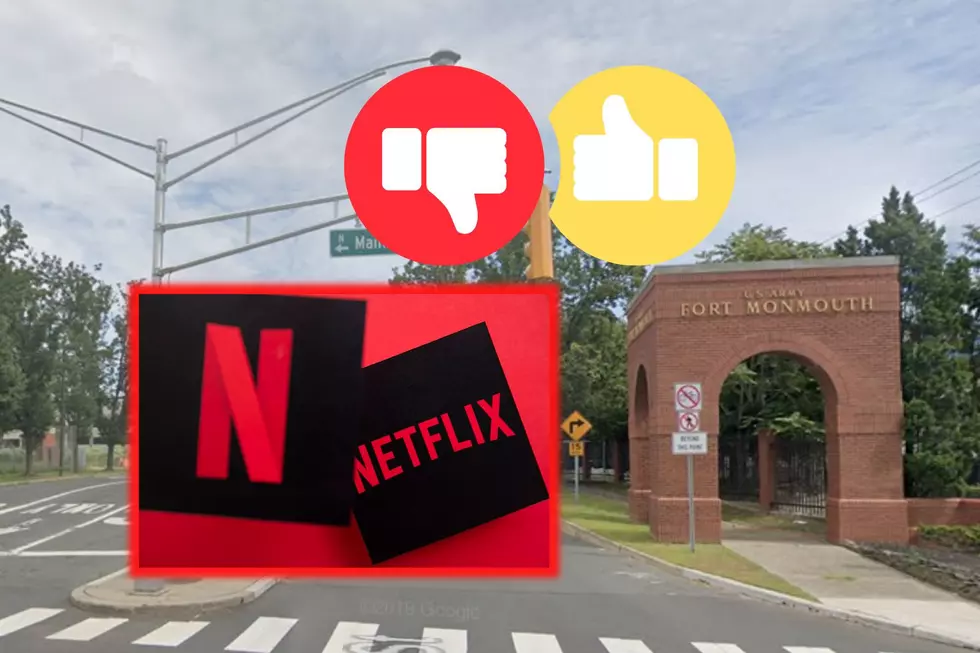 This NJ town will soon become a center for movie locations
Backlash against Netflix bid for Fort Monmouth (Townsquare Media/Google Maps/Canva)
There's been so much buzz about Netflix building a new studio at the old Fort Monmouth in Eatontown, and one town is taking steps to really cash in.
Eatontown, a quaint borough in Monmouth County, which is where Fort Monmouth is located, is rife with beautiful locations that would be perfect for so many different TV shows, and movies to shoot in.
So, according to the Asbury Park Press, it is setting its sights on becoming a movie hub, and the idea isn't as far-fetched as it might seem.
In fact, the borough has already garnered interest from several film inquiries. Netflix's establishing what could potentially be a dozen film studios at the former Fort Monmouth has sparked inspiration in Eatontown to tap into the world of movies by showcasing its potential filming locations.
Mayor Anthony Talerico Jr. is leading the charge, taking the first steps toward registering Eatontown with the New Jersey Motion Picture and Television Commission's Film Ready New Jersey program.
This initiative aims to educate municipalities about the intricacies of motion picture and television production, allowing them to efficiently accommodate on-location filming and promote their communities as desirable filming destinations.
Eatontown has already completed the program's first two steps, and the next phase involves adding photographs of various parks, buildings, and homes to the New Jersey Motion Picture and Television Commission Film Library.
These photos will provide valuable resources to film scouts seeking specific shots for their productions. Furthermore, the borough plans to engage local businesses, encouraging them to register as resources for the film industry. This could extend to supplying items like lumber or catering services.
The incentive for local businesses is not just exposure but also the potential for state tax incentives offered to film companies that support specific businesses, such as those owned by women or veterans.
Netflix's plans to purchase a substantial 300-acre parcel for studio construction in the area have fueled excitement. However, the timeline for these studios' completion may stretch over a decade.
Nevertheless, Eatontown is taking proactive steps to ensure it becomes a sought-after location for both budding and established filmmakers.
So, if you have any location ideas or wish to showcase your own home as a potential film backdrop, Mayor Talerico encourages community participation.
Eatontown is gearing up to make its mark in the movie industry, capitalizing on the renewed focus on New Jersey as a prime filming destination.
Hopefully, Eatontown's journey to become a movie hub will kick-start the resurgence of the film industry in New Jersey. It's an exciting opportunity for this charming borough to shine on the big screen.
Netflix's Most Popular English-Language TV Shows Ever
These are the most popular TV shows ever on Netflix (in English), based on hours viewed in their first 28 days on streaming.
Inside Scarlett Johansson's $1.8M NYC Penthouse
Take a look inside Scarlett Johansson's longtime New York City penthouse, which she sold for $1.8 million.
Opinions expressed in the post above are those of New Jersey 101.5 talk show host Judi Franco only.
You can now listen to Dennis & Judi — On Demand! Hear New Jersey's favorite best friends anytime, anywhere and any day of the week. Download the Dennis & Judi show wherever you get podcasts, on our free app, or listen right now.
More From New Jersey 101.5 FM