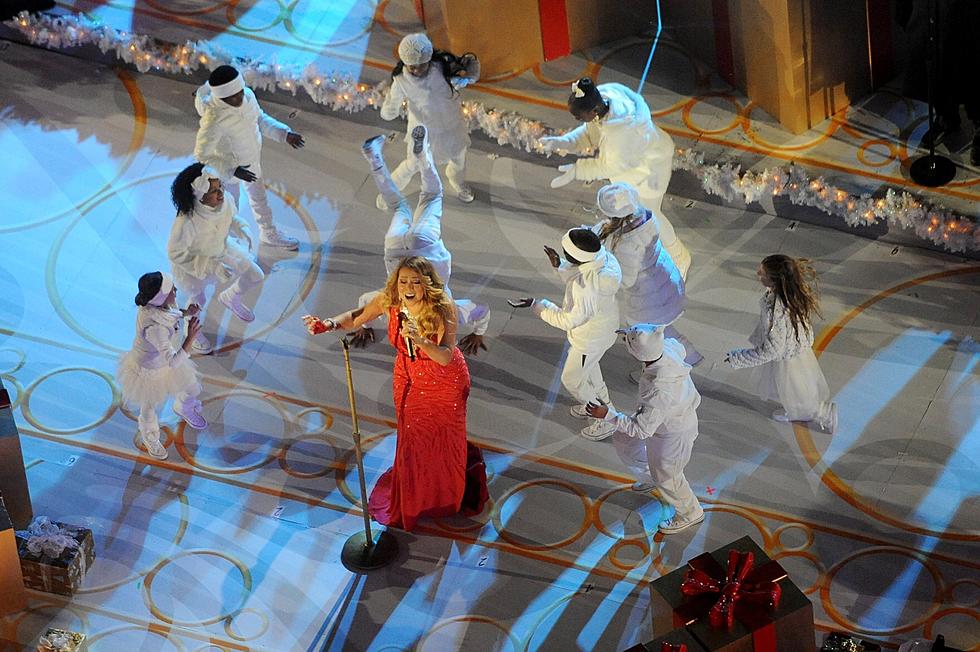 The Queen of Christmas hits 1 billion streams on Spotify, makes music history
Getty Images
Mariah Carey, the self-proclaimed and now true "Queen of Christmas," set a major music milestone recently. Music service Spotify is reporting that she topped the 1 billion mark for streams of her Christmas hit, "All I Want for Christmas is You." Yes, that's a billion with a big capital B.
Taking into consideration that Thanksgiving is next week and more people are signing up for Spotify each day, that number is nowhere near slowing down. The numbers are incredible for that song. The song is the first song in music history to top the Billboard Hot 100 charts three times.
When breaking it down Mariah Carey is the first music artist in history to top the charts with the same song three different times. Not the Beatles, not the Stones, not even Chubby Checker who did it with the song The Twist twice has there been a music feat of that magnitude.
Mariah is no stranger to reaching stratospheric goals, she is the best-selling female artist of all time with more than 200 million albums sold and reached the number one spot on the Billboard charts with 18 hits, 17 of which she wrote.
She is currently on tour spreading her Christmas love with her Merry Christmas One and All tour and the closest to New Jersey will be her performances at Madison Square Garden in New York on Dec. 9 and Dec. 17, 2023.
The real Queen of Christmas to me ...
I have a confession. To me, The Queen of Christmas has always been the incomparable Darlene Love.
I have had the pleasure of hosting a few shows with her and found her to be a terrific talent and person.
Darlene's versions of Christmas, Baby Please Come Home, and All Alone at Christmas, written by Steve VanZandt from the E-Street Band are for me, outstanding Christmas songs. Darlene was part of the Phil Spector Wall of Sound and iconic Phil Spector's Christmas album. Still at the age of 82 Darlene is currently on tour and performing her Christmas hits in front of sold-out audiences.
Darlene never achieved the levels of success that Mariah had. Looking at it now from a fan and music historian, it's very hard not to acknowledge that when an artist has over 1 billion streams for any song, Mariah deserves those accolades. She may rightfully be the "new" Queen of Christmas.
25 Christmas songs performed by NJ artists
If you celebrate Christmas, the next month of your life is likely going to be consumed with shopping for gifts, retrieving a tree, decorating the house, and going out on adventures to see elaborate light displays.
The one thing that you must have at the ready for all of these scenarios is Christmas music.
Since a lot of the songs you hear tend to get repetitive this time of year, why not pay homage to some of the great singers, bands, and musicians that make New Jersey's music history so rich.
Gallery Credit: Joe Votruba
LOOK: 25 over-the-top Christmas displays from across America
To help get everyone in the mood for the upcoming holiday season,
Stacker
compiled a list of some of the most over-the-top Christmas displays across America.
Gallery Credit: Annalise Mantz & Madison Troyer
The post above reflects the thoughts and observations of New Jersey 101.5 weekend host Big Joe Henry. Any opinions expressed are Big Joe's own.
More From New Jersey 101.5 FM