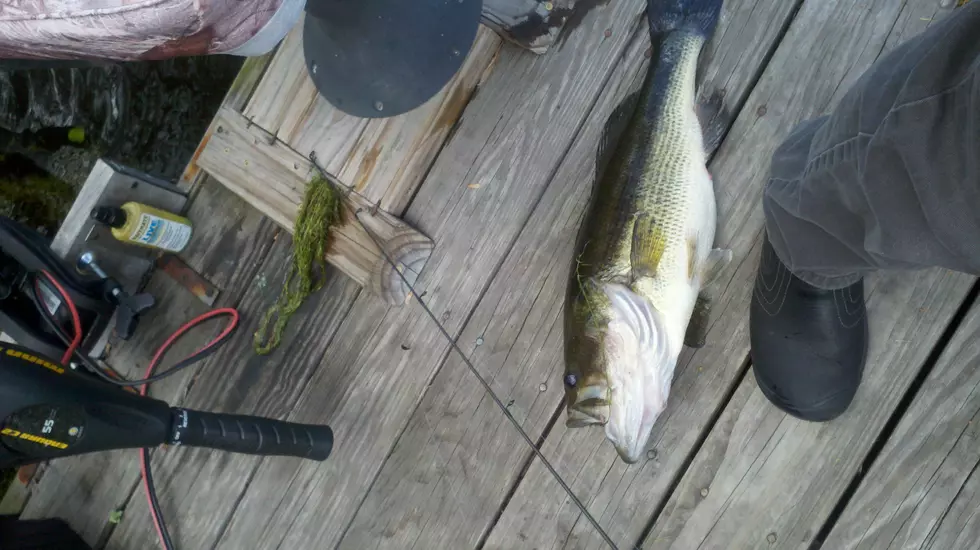 The Bass are Back and Fishing Season is Underway – Fishing Tips from Denns Malloy
Dennis Malloy/Townsquare Media
Bass are starting their spawn and fisherman are starting to bring in some lunker bass.  I caught this 4.7 oz. large-mouth in a shallow cedar lake in Medford NJ.
I've had success in the last 4 or 5 days on Gary Yamamoto pumpkin colored plastic baits,
hooked in the middle with a smaller hook.
Reports of nice stripers being caught in the middle and lower end of Barnegat Bay by using bucktail and live bait.  The wait continues for the big 40 lb.-class stripers chasing bunker off the beach to heat up.   They should be coming sometime soon though so stay tuned!