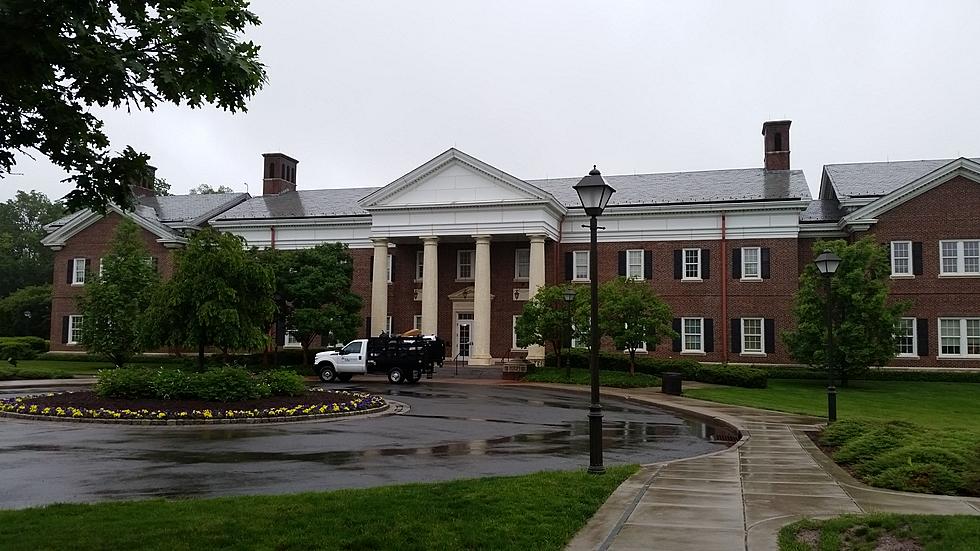 TCNJ changes name of Loser Hall after namesake's support of segregation revealed
(Dan Alexander, Townsquare Media NJ)
EWING — Paul Loser Hall is no more at the College of New Jersey.
"The name Trenton Hall embraces the college's history, under its six different names, as an institution born in the city of Trenton. We have a longstanding history with the city and this name will remind us and everyone who visits campus that TCNJ's roots run through our state capital," TCNJ President R. Barbara Gitenstein said in a statement on the school's website.
An advisory commission was formed to further investigate the students' research, and recommended the name change as commencement got underway at the school last week.
"TCNJ strives to be a diverse and inclusive community, and maintaining a name on a building of someone we now know was openly and actively promoting segregation is inconsistent with our mission and values. Further, keeping the name on the building will be an impediment to building community among our many constituents," Gitenstein wrote in her endorsement of the recommendation.
The Loser family donated $1 million to TCNJ to help construct the building in the late 1980s, and donated an additional $5 million to the school in 2006. Their creation of the TCNJ Foundation made Gitenstein's earlier recommendation to the Board to make the change a hard one.
"Pete Loser was instrumental in the creation of the TCNJ Foundation," she wrote. "And the late Tom Loser and his wife Carol Kuser Loser exemplify extraordinary generosity of spirit. The family has been a strong supporter of the college's quest for excellence."
Paul Loser served as Trenton schools superintendent from 1932 to 1955, and in the 1940s, the mothers of two black students filed suit against the district, alleging that Loser forced the children to attend a school some 20 blocks outside of their neighborhood when there was an all-white school just two blocks away, the students' report said.
In January 1944, the court ruled in favor of the mothers, ordering the admission of black students to all Trenton schools -- and all schools throughout the state -- by the end of that year.
Loser Hall is situated on the western end of the campus along Metzger Drive, the main entrance from Route 31. As one of the first buildings visitors notice upon entering the campus, it functions primarily as a reception and greeting space, with an information booth in the parking lot. It also houses the School of Nursing, Health, and Exercise Science.
Patrick Lavery contributed to this report.
More from New Jersey 101.5:
More From New Jersey 101.5 FM