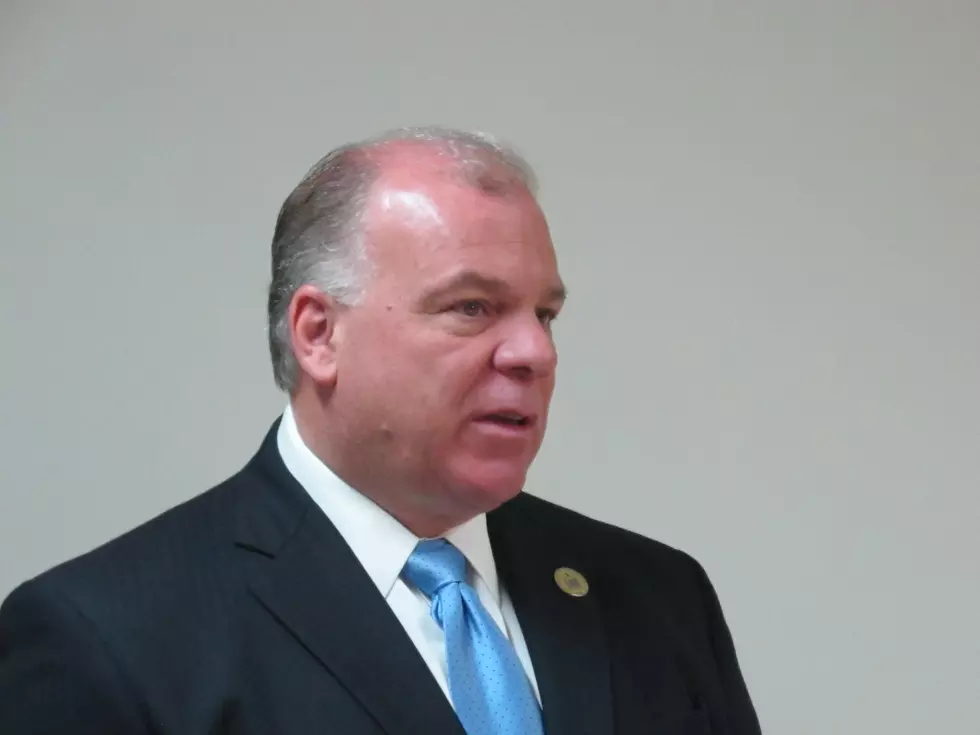 Sweeney Predicts Decade of Democrat Dominance [AUDIO]
Senate President Steve Sweeney (Kevin McArdle, Townsquare Media NJ)
Despite state Senate Minority Leader Tom Kean Jr.'s bold forecast that Republicans would pick up enough seats to usher him in as the next Senate President, current president Steve Sweeney is savoring Democrats' strong showing in Tuesday's election.
The GOP was unable to wrestle a single seat from Senate Democrats even though Republican Gov. Chris Christie crushed his opponent, Democratic state Sen. Barbara Buono, by 22 points at the top of the ticket.
"You know something, the Republicans didn't win this year, so they've got to be thinking, 'Oh my God. What's next?'" said Sweeney. "There are places where we can pick up (more seats), and over the next decade we will pick up seats."
"They had a 30-point tidal wave," said Sweeney. "I have to tell you, I was nervous, but we worked a plan."
The message Sweeney is sending to Republicans is clear: You had your shot on Tuesday, and you blew it.
More From New Jersey 101.5 FM