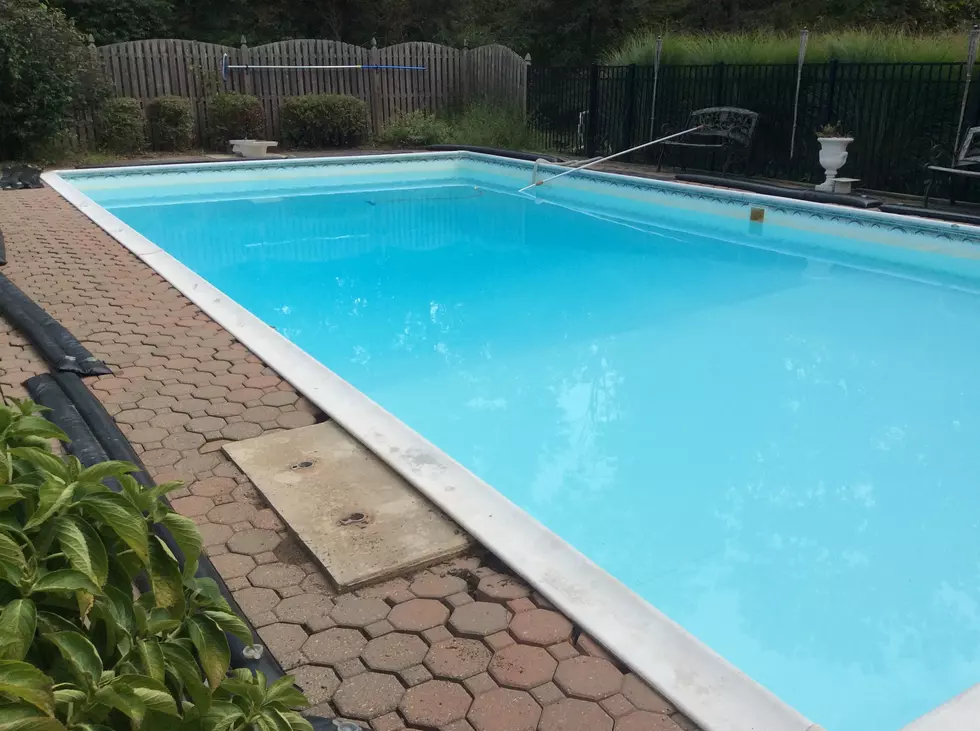 Clear blue skies...blue pool (Craig Allen photo).
When my neighbors open the pool, to me, that's a sign that summer is...just around the corner.
You'll recognize these pool scenes...
...from the Neighborhood Tractor Race, back in May.
...and pool toys are packed away.
Even the lawn/"pool" furniture looks...
...like it knows that the end is...near.
That the end of the summer fun is...
More From New Jersey 101.5 FM