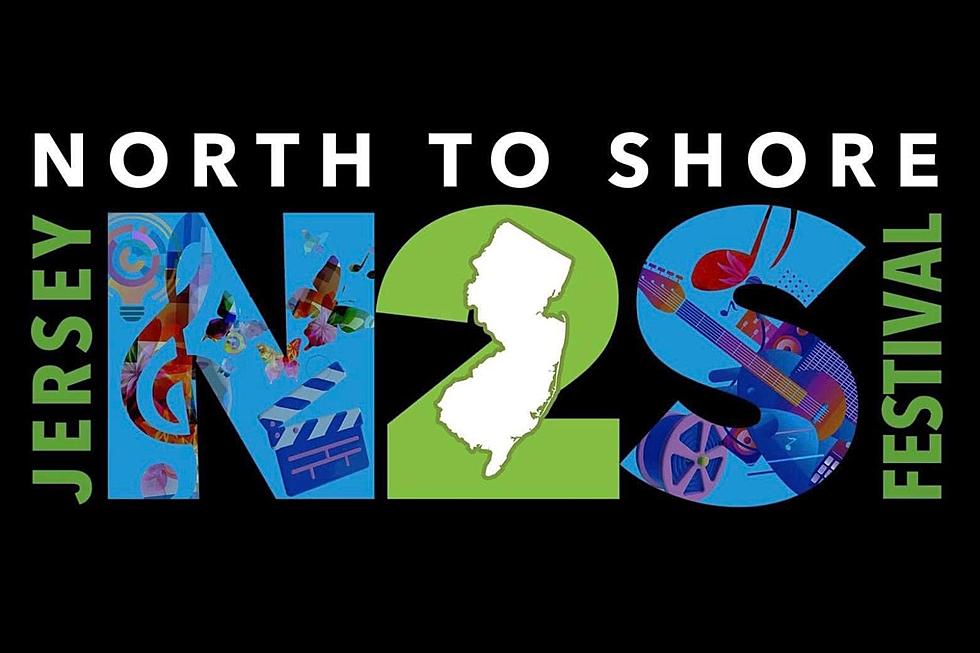 Smithereens' Jim Babjak talks New Jersey's North to Shore Festival
(Photo via Cindy Sivak)
Let Austin, Texas, have South by Southwest.
Here in New Jersey, it's the first-ever North to Shore, and it kicks off June 4-11 in Atlantic City, then comes to Asbury Park from June 14-18, and finishes in Newark, June 21-25. The month-long event is being produced by NJPAC, which celebrates the music, tech, comedy, and film in New Jersey.
Among the over 50 who will be performing include Halsey, Demi Lovato, The B-52s,  Alanis Morrisette, Natalie Merchant, Santana, Southside Johnny, Brian Fallon, Gavin DeGraw, Colbie Caillat, and the Smithereens with Marshall Crenshaw; who has already sold out their June 17 show at the Wonder Bar in Asbury Park.
The Smithereens have a long history with Asbury Park going back to their earliest days, and have played the Stone Pony, the Wonder Bar, the Fastlane, and the Saint over the decades. The very first time they played AP, they opened for Lance Larson at the Pony; and Lance and Debbie DeLisa run the Wonder Bar, so it's full circle.
Smithereen lead guitarist and singer, Jim Babjak, called me on New Jersey 101.5 to discuss the event:
One of our first shows was in March of 1980, opening for Lord Gunner. Lance Larson was the leader of that band.
This will be good old-fashioned rock n roll Smithereens style as Babjak says,
It's gonna be great, as we always do something different at each show. And like I say on stage, 'I feel like I'm 18 again when I'm on stage.' There's just, that's just the way it is now.
Babjak embraces his Jersey roots:
We're really proud to be from New Jersey, and it's about time that people recognize the talents that are from the state, you know? Because all throughout the 80s, when we were touring all across the USA, people like, 'oh, you from Jersey? What exit on that?'
2023 marks Smithereen's 43rd year together as Jim, Dennis Diken, and Mike Mesaros continue to tour with either Marshall Crenshaw, Robin Wilson from the Gin Blossoms, or sometimes both. Jim is working on new songs with both Marshall and Robin, so there's still a long way to go. May they keep rocking at least another 43! For all the info on North to Shore, click here.
Opinions expressed in the post above are those of New Jersey 101.5 talk show host Steve Trevelise only. Follow him on Twitter @realstevetrev.
You can now listen to Steve Trevelise — On Demand! Discover more about New Jersey's personalities and what makes the Garden State interesting. Download the Steve Trevelise show wherever you get podcasts, on our free app, or listen right now.
Click here to contact an editor about feedback or a correction for this story.
Every NJ celebrity with a star on the Hollywood Walk of Fame
Nasty NJ town nicknames — Have you heard of them?
Dennis & Judi asked their listeners for the nasty nicknames they've heard their towns referred to. How many have you heard? Which ones would you add?
More From New Jersey 101.5 FM