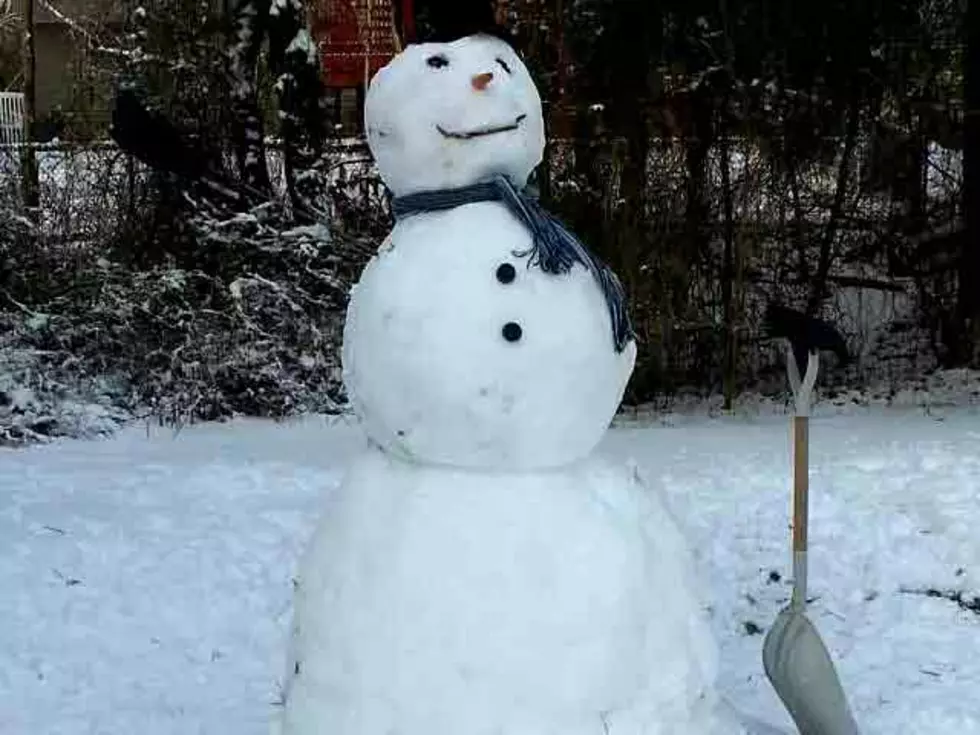 Reasons why NJ is a great place to enjoy the snow
A snowman in Howell (Chris Swendeman, Townsquare Media NJ)
Whether you're stressed from planning for this winter storm or trying to "be cool" about what we're in for, let's regroup.  New Jersey is a great place to actually get out and enjoy snow!
There's no shortage of places to enjoy some winter sports and activities. Some fresh flakes can make a number of Jersey spots look as "magical" as if Queen Elsa herself stopped by.
And, it's also now totally legal for ambitious teens to earn a few bucks for helping dig out.
Here's a short list of the "pros" of snow in Jersey:
Sledding!  State and county parks offer some great options.  Monmouth County looks to get the lion's share of this snowfall, so when it's safe grab the sled, disc or snow tube and checkout Holmdel Park, Cheesequake or Monmouth Battlefield.
---
A nice, snowy hike: Pulling on your boots and navigating even the simplest of trails in New Jersey offers a new sense of wonder after a fresh layer of powder.
---
---
---
Backyard snow fun: Scores of Jersey kids and kids at heart right now are giddy over the thought of building a snowman tomorrow. Plopping down and making some snow angels is plenty of fun too. So is watching the family dog leap like a dolphin in a fresh snow bank.
Whether it's a few picturesque selfies or an epic day of sledding, Jersey offers the best settings for a whole range of snowfall fun.
Erin Vogt is a lifelong Jersey Girl, whose first reporting gig involved her Fisher Price tape recorder. As a wife and momma of two kiddies, she firmly believes that life's too short to drink bad coffee.  A fan of the beach, Dave Grohl and karma, in no particular order.