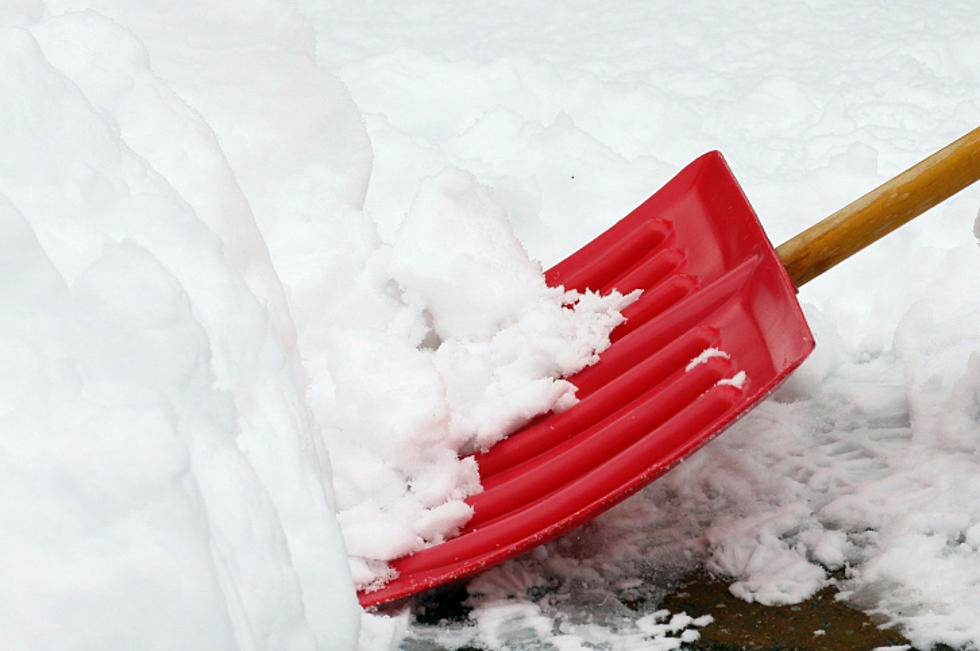 Could your kids be breaking the law when it snows?
DenisePohl, ThinkStock
New Jersey teens that shovel snow for neighbors in exchange for money is a time-honored tradition, but in some municipalities kids could actually be breaking the law.
That's because it's illegal to solicit snow shoveling services without getting a permit first in some municipalities across the state.
The Assembly is expected to vote on a measure Monday that would allow unregulated solicitation for kids to perform snow shoveling within 24 hours of a predicted storm.
A Senate version of the legislation passed unanimously in May 2015.
One of the bill's sponsors said the legislation is in response to a case that happened last year.
"My bill is in response to an incident in which two young teenagers were warned by police that they were in violation of the municipality's solicitation ordinance," said Assemblywoman Valerie Vainieri Huttle (D-Englewood).
In January 2015, two Bound Brook high school seniors were handing out fliers asking their neighbors if they would like their driveways shoveled the next morning because the forecast called for a big snow storm. One resident called police and reported a suspicious person walking through private property. The police found the boys and told them to stop handing out the fliers because they were breaking the law.
"Young people offering to shovel snow is certainly a great service to the community. Individuals shouldn't have to worry about breaking the law simply by promoting their services before the storm hit," Vainieri Huttle said.
If the measure is approved, it would head to Gov. Chris Christie's desk for his consideration.
"Quite frankly, our police have more pressing matters to attend to than stopping young people who are providing a service that is needed, and really they're being smart about it by getting ahead of the competition as they pass out fliers to simply advertise their entrepreneurial spirit," Vainieri Huttle said.
Kevin McArdle has covered the State House for New Jersey 101.5 news since 2002. Contact him at kevin.mcardle@townsquaremedia.com. Follow him on twitter at @kevinmcardle1.
More From New Jersey 101.5 FM