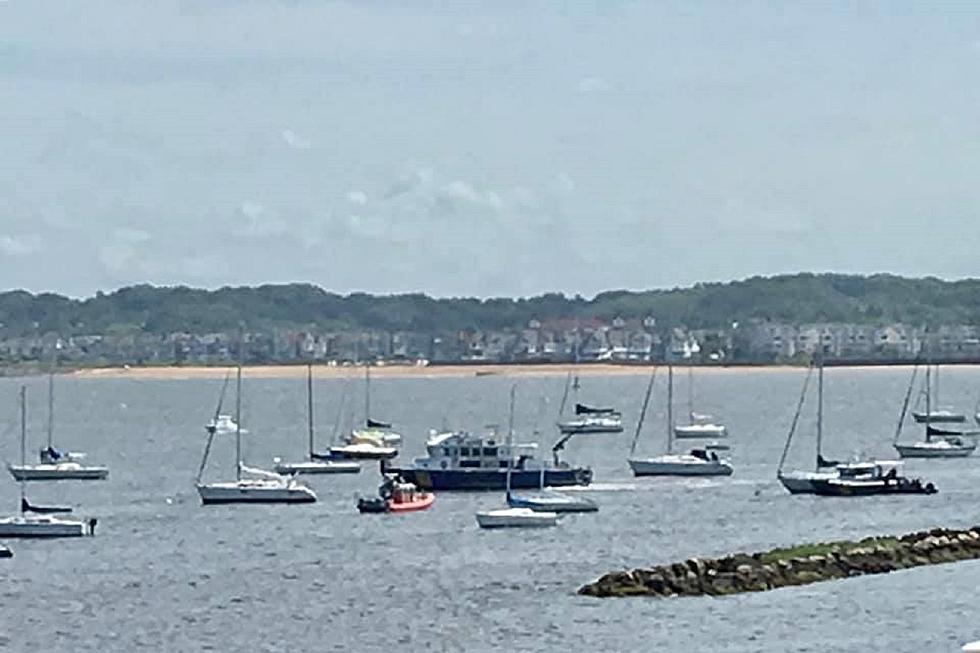 After nearly 3-hour search, teen pulled from water in Perth Amboy
Rescue at the Raritan Yacht Club in Perth Amboy (Perth Amboy Today via Facebook)
PERTH AMBOY — A 17-year-old boy has been hospitalized after NYPD divers pulled him from the Raritan Bay after a nearly three-hour search of the waters Thursday afternoon.
Rescuers administered CPR on the teen, whose heart had stopped. He was taken to Raritan Bay Medical Center but his condition was not immediately known early Thursday evening.
At 2:30 p.m., a 30-year-old man had attempted to rescue the teen from the water near the Yacht Club but was unsuccessful. When city firefighters arrived, they could not find the victim in the water.
City police and fire boats and divers worked with the Coast Guard, FDNY and the NYPD, which used a side scan sonar to eventually find the victim.
Also on New Jersey 101.5: Day 3 of Lines at MVC Offices