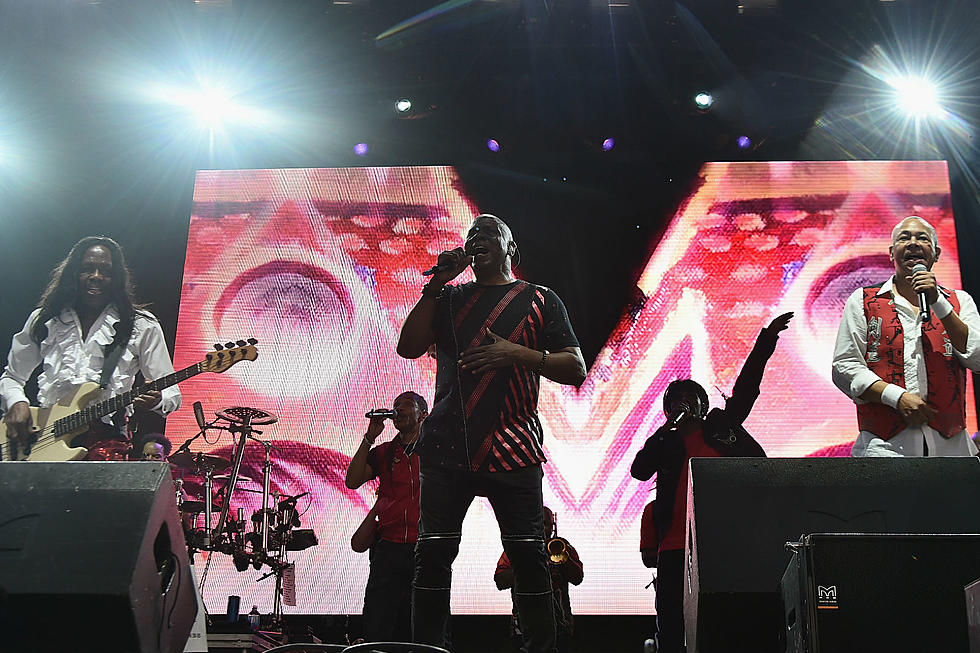 'Perfect Strangers' NJ reunion, Earth Wind & Fire & Chic – NJ Breakroom
'Perfect Strangers' NJ reunion, Earth Wind & Fire & Chic - NJ Breakroom (Theo Wargo/Getty Images for Firefly)
Fans of 'Perfect Strangers' can stop by a Morris County convention this weekend to see the reunited sitcom cousins, 'Balki and Larry'. Bronson Pinchot & Mark Linn-Baker headline the Chiller Theatre Expo in Parsippany. (There's a chance to buy photo ops, but no price on 'Dances of Joy').
The Science Guy returns on Netflix! 'Bill Nye Saves the World' Season 1 has debuted on the streaming service, with lots of celebrity visitors.
Fans and peers are marking one year since the death of Prince. Among tributes and memorials, a legal battle has brewed over some vaulted songs by the late icon. As of Friday, a producer continues to sell digital downloads of the new single, 'Deliverance'.
Millburn native Anne Hathway belted out the 'Soundtrack to a Rom Com' with James Corden on 'The Late Late Show'. The music medley sketch runs through a bunch of hits.
There's a handful of new movies this weekend. There's the thriller, Unforgettable, with Katherine Heigl and Rosario Dawson. Christian Bale & Oscar Isaac are in the historical drama, The Promise. Disney Nature's latest documentary is Born in China, plus Phoenix Forgotten & Free Fire. Nothing's expected to topple Fate of the Furious from its Box Office perch.
---
Proud Jersey Girl Erin Vogt's first reporting gig involved her Fisher Price tape recorder. As a wife and momma of two kiddies, she firmly believes that life's too short to drink bad coffee.  A fan of the beach, Dave Grohl and karma, in no particular order.
More From New Jersey 101.5 FM