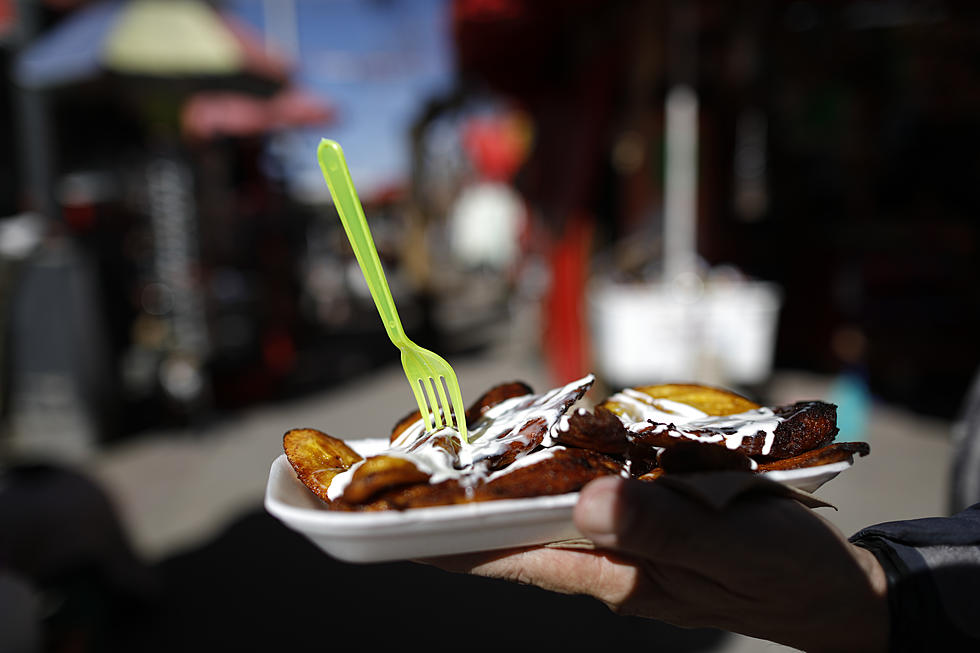 Now they want to ban plastic utensils in NJ? Fork this! (Opinion)
AP
Give them an inch, they take a mile. Give them your plastic bags, they want your plastic utensils next.
That's exactly what's happening with one of the most nanny state ideas you'll ever come across.
New Jersey legislators fresh off patting themselves on the back and virtue signaling over having taken away plastic bags from stores are now pushing legislation in the Assembly that would ban plastic forks, spoons and knives to one degree or another. Veteran newscaster Eric Scott breaks it all down in this article.
Basically when it comes to fast food and take out, restaurants would be banned from giving you plastic utensils, just like the plastic straws, unless you specifically ask for them. Only then are they allowed. Now we all have seen how well this has been going at New Jersey restaurants where this is getting routinely ignored and, frankly, blessedly so.
Even if businesses were compliant with a ban on utensils unless requested, all the politicians accomplish is wasting people's time and frustrating them at having to jump through their stupid hoops to not have to eat their food on all fours like a wolf.
Gee, is it okay if I have a spoon to eat this ice cream sundae or do you really want me to get it all over my muzzle and paws while grunting like a bear?
It's enough to make you bluff charge.
Oh, it gets dumber. According to Eric Scott there's a provision in this bill that would force eateries with in-house dining at a capacity of at least 50 to have reusable, washable silverware even if they wanted to use only plastic utensils.
Just what New Jersey businesses need is more mandates. Did lawmakers forget the pandemic hell Gov Murphy already put restaurants through?
Not that this isn't already a terrible idea, it gets even more ridiculous. Part of this bill says if a customer asks for, say, a plastic spoon, restaurants are in violation of law if they hand them a pre-bundled plastic spoon, fork and knife. Nope. No can do. You have to ask for each plastic utensil separately.
What happens to a restaurant that's caught handing out a plastic fork? $1,000 first offense. Then $2,500. For third and subsequent violations, $5,000.
It's amazing we live in a time when marijuana is perfectly legal but a plastic utensil is big trouble. Perhaps our lawmakers could spend their time working on runaway spending and record high property taxes instead of this woke nonsense. Instead of trying to save the planet, maybe they should focus on saving New Jersey first.
Opinions expressed in the post above are those of New Jersey 101.5 talk show host Jeff Deminski only.
You can now listen to Deminski & Doyle — On Demand! Hear New Jersey's favorite afternoon radio show any day of the week. Download the Deminski & Doyle show wherever you get podcasts, on our free app, or listen right now.
Click here to contact an editor about feedback or a correction for this story.
Weird things NJ taxes - and some they don't
In general, New Jersey assesses a 6.625% Sales Tax on sales of most tangible personal property, specified digital products, and certain services unless specifically exempt under New Jersey law.
However, the way the sales tax is applied in New Jersey sometimes just doesn't make sense.
New Jersey puts out an itemized list for retailers that spells out what is, and what is not, taxed.
Perhaps because this is New Jersey, there are some bizarre and seemingly contradictory listings.
LOOK: The 25 least expensive states to live in
LOOK: Here is the richest town in each state
Just saying the names of these towns immediately conjures up images of grand mansions, luxury cars, and ritzy restaurants. Read on to see which town in your home state took the title of the richest location and which place had the highest median income in the country. Who knows—your hometown might even be on this list.
More From New Jersey 101.5 FM