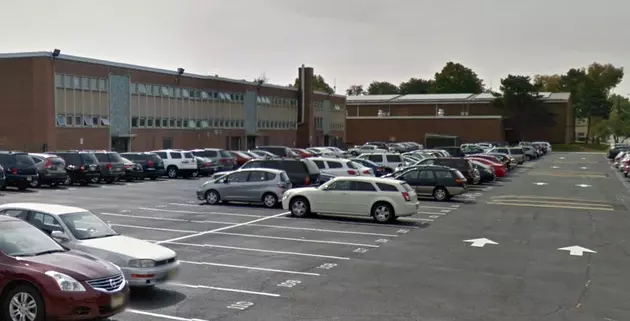 School says teacher hid under desk from demons … can't make her take psych exam
New Brunswick Middle School (Google Street View)
NEW BRUNSWICK — A public school teacher who reportedly hid under a desk in order to escape demons will not be required to take a psychiatric examination, state education officials have ruled.
The local district had requested that Tami Stewart, a math teacher with 11 years of experience, undergo an evaluation after displaying unusual behavior at the beginning of last school year.
District officials asked Stewart to take the test after they claimed she "exhibited unusual and erratic behavior," which included hiding under a desk because she said demons were after her.
Stewart also reportedly unbuttoned her pants to show a principal a tattoo on her back.
Administrators were concerned about Stewart's mood swings and weight loss that they said led to a change in her appearance and indicated an eating disorder.
The district also said Stewart gave "rambling" testimony that seemed to back up the allegations made by the principal and a school nurse.
But an administrative law judge said there was no evidence that Stewart posed a threat to students or staff. Hespe agreed.
"There is no evidence that (Stewart) was a danger to students or co-workers, nor was she unable to perform the duties of her job," Hespe wrote, noting in his decision that Stewart received nothing but positive performance evaluations and was moving toward a rating of "distinguished."
Stewart denied the allegation but did have an alcohol and drug screening done, which came back negative. She acknowledged that her co-workers were concerned about her.
A spokesman for the New Brunswick district said that "by policy, New Brunswick Public Schools does not comment on matters involving district personnel."
Also on New Jersey 101.5:
Contact reporter Dan Alexander at Dan.Alexander@townsquaremedia.com.