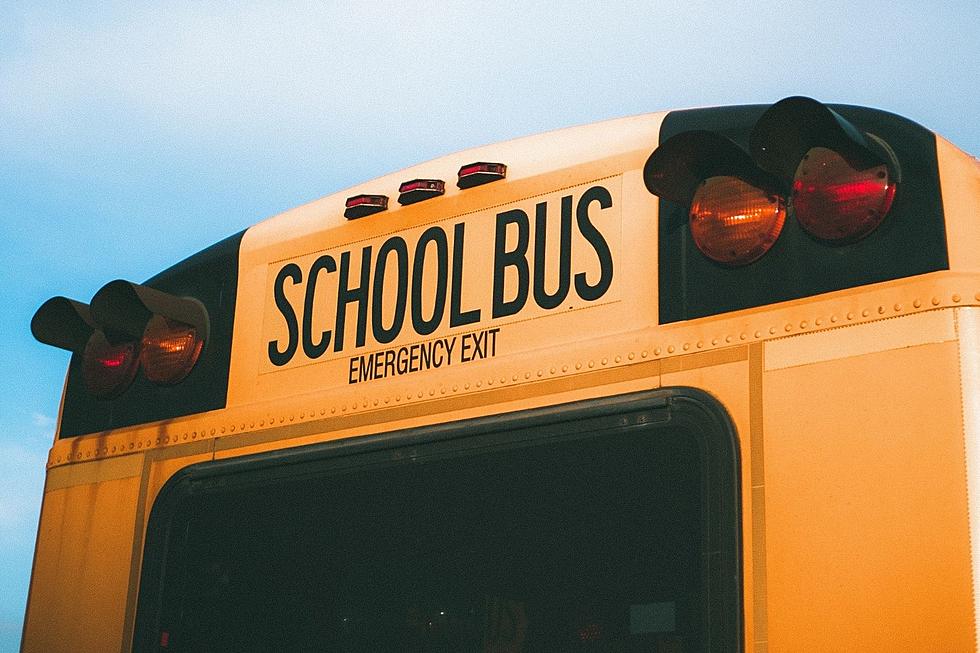 NJ school bus 'manager from hell' hired criminals and sex offender
Nick Quan on Unsplash
🚌 Bus company manager busted for employing convicted criminals
🚌 Many drivers didn't have licenses and one was a sex offender
🚌 A school bus that crashed was being driven by a man who was high on drugs
---
A manager of two Paterson school bus companies who was accused of hiring unqualified drivers, operating unsafe buses and failing to conduct mandatory drug testing and background checks on employees has entered guilty pleas in Essex County Superior Court.
Henry Rhodes, 59, of Paterson, pleaded guilty to two counts relating to A-1 Elegant Tours Inc. and two counts involving American Star Transportation.
The two bus companies provided false information to school districts about their equipment, hiring practices and staff in order to secure contracts to transport students.
A rogues gallery of drivers
Charges against A-1 Elegant were filed nearly three years ago after personnel files were seized during a search warrant and investigators discovered that the company had employed numerous drivers without valid commercial driver's licenses.
Investigators said A-1 Elegant hired bus aides with criminal records and the company failed to maintain mandatory fingerprinting, background-check and drug-testing records.
High on narcotics while driving
Two drivers were under the influence of drugs, resulting in a crash with kids on board.
The investigation revealed more than 30 drivers had criminal convictions, including one who is a Megan's Law registrant.
According to investigators, after owner Shelim Khalique and Rhodes were indicted by the state grand jury, A-1 Elegant's equipment, assets and employees were transferred to Paterson-based American Star.
State prosecutors said law enforcement officials found out what was going on after an American Star bus that ran a stop sign was pulled over by police in River Edge last year and the driver was found to be unlicensed and had a pending case for patronizing a sex worker.
They kept lying and endangering kids
Investigators said American Star submitted documents to school districts certifying that the company's drivers and aides were properly vetted and licensed even though some did not have driver's licenses while others had criminal records.
"Mr. Rhodes has acknowledged playing a leadership role at these companies that misled and defrauded school districts and put children's lives in danger," Attorney General Matt Platkin said in a written statement. "Now he will be held accountable for not only committing these offenses, but also continuing to engage in the same crimes even after he and his employers were charged the first time."
Rhodes pleaded guilty to two counts of second-degree conspiracy and two counts of second-degree theft by deception.
He won't work again as a driver
As part of the plea agreement, Rhodes agreed to be barred from doing business with the state or local governments for a decade.
Prosecutors will recommend Rhodes be sentenced to four years in prison.
David Matthau is a reporter for New Jersey 101.5. You can reach him at david.matthau@townsquaremedia.com
Click here to contact an editor about feedback or a correction for this story.
Weird things NJ taxes - and some they don't
In general, New Jersey assesses a 6.625% Sales Tax on sales of most tangible personal property, specified digital products, and certain services unless specifically exempt under New Jersey law.
However, the way the sales tax is applied in New Jersey sometimes just doesn't make sense.
New Jersey puts out an itemized list for retailers that spells out what is, and what is not, taxed.
Perhaps because this is New Jersey, there are some bizarre and seemingly contradictory listings.
Most affordable places to live in New Jersey
SmartAsset released a study analyzing the
most affordable places to live in New Jersey
. The eighth annual study weighed several factors, including taxes, homeowners' insurance, and home costs relative to the local median income.
Even more cutest pets in New Jersey — 2023
We asked for the cutest pets — and we got 'em! Here are some more of all the furry, scaly, feathery and wrinkly friends in the Garden State.
We've announced our winner here.
More From New Jersey 101.5 FM