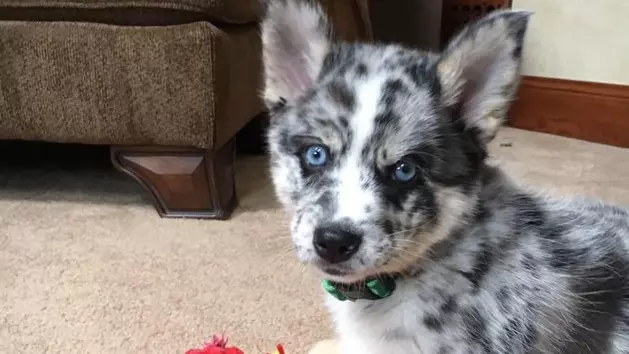 NJ puppy store quarantined after parvo found in dog that died
Cooper, a dog that belonged to Ann Reeves (Jennifer Doherty)
BRICK — An Ocean County pet store was quarantined after confirmation a dog that died days after it was sold was infected with the deadly parvo virus.
The store operated by the Breeders Association of America on Route 70 in Brick cannot sell any of the 44 dogs it had for sale until April 28, county health officials said.
A blood test confirmed Cooper, a dog belonging to Ann Reeves, died from the deadly virus, according to Ocean County Health Department spokesman Daniel Regenye.
The start of the quarantine was set as April 1, the day Reeves bought Cooper.
Regenye said the business is allowed to sell items such as leashes and collars but they are not allowed to bring any dogs out of the facility.
"If a person shows up with an animal, they would not be allowed to bring it into the establishment."
The Board of Health is not investigating any other cases, according to Regenye, who said the store is doing its own independent testing and was ordered to put into their infection control plan, which is required of every pet store in New Jersey. This helps ensure that the the store is properly cleaned and sanitized along with regular announced and unannounced visits.
The parvo virus, according to Brick Town Veterinary Hospital co-chief of staff Adam Christman, is a highly infectious disease that appears in dogs in two different forms.
"The more common form is known for diarrhea, vomiting, weight loss and loss of appetite. The less common one is a heart or cardiac form that affects heart muscles in very young puppies that can also lead to death, too," Christiman explained.
"Proper vaccination protocol" has helped reduce cases in recent years, he said.
More from New Jersey 101.5