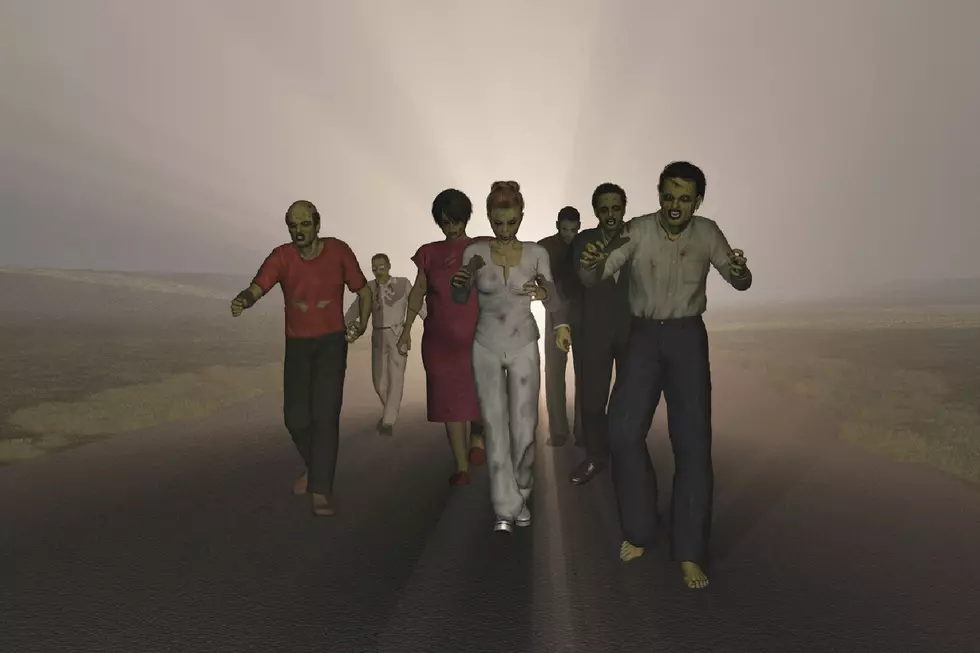 NJ has one of the worst cities for surviving a zombie apocalypse
Getty stock/ thinkstock
I've never understood the obsession with zombies. I've never even had a mild interest in the subject but obviously they have captivated the public's interest.
So a popular website decided to delve into one of the "what ifs" of zombie culture by exploring this question: In the (unlikely?) event of a zombie outbreak, where do the living have the best chance of making it out alive?
Lawn Love took up the challenge.
Their mission? To rank the best cities for surviving a zombie apocalypse in 2023, and they did so by scrutinizing the 200 largest U.S. cities through this formula: A mix of five vital zombie survival categories: Vulnerability, Hideouts, Supplies, Protection, and Mobility.
Think population density, the accessibility of "bunkers," and the presence of stores stocked with essential survival gear. They wrangled these metrics molding them into a comprehensive ranking system.
Their approach? They started by pinpointing the factors that really mattered in this "undead" showdown, assigning each one a weight based on its significance.
These factors were neatly bundled into the five categories we mentioned earlier. It's quite the mathematical tango, but it's all to figure out which city gives you the best fighting chance when zombies come knocking.
So, who came out on top? Well, unsurprisingly, Houston, New York, San Antonio, Miami, and Los Angeles took the lead.
These cities have an environment primed for survival. Access to critical supplies and escape routes, though they do come with the caveat of potentially larger zombie populations to contend with!
But here's the surprising part, the cities where your chances of survival might be slimmer than you'd hope: Miramar, FL, Jackson, MS, North Las Vegas, NV, Paterson, NJ, and Pembroke Pines, FL found themselves at the less fortunate end of the spectrum.
Take Paterson, for instance, it's the fourth-worst spot, probably because of limited access to survival essentials and less-than-ideal housing situations for barricading against the undead.
In this odd study, Lawn Love uncovers the cities where you might want to hunker down or steer clear if the zombie apocalypse ever becomes a reality. So, as they say, "Always be prepared" – you never know when you might need to put those survival skills to the test.
LOOK: Cities with the most expensive homes in New Jersey
Stacker
compiled a list of cities with the most expensive homes in New Jersey using data from Zillow.
Wow! Aaron Rodgers new home in New Jersey: Inside and out
Here's a look at New York Jets Aaron Rodgers' new Montclair home with 8 bedrooms and 9 baths — and sweeping views of the rest of New Jersey and the Manhattan skyline.
Opinions expressed in the post above are those of New Jersey 101.5 talk show host Judi Franco only.
You can now listen to Dennis & Judi — On Demand! Hear New Jersey's favorite best friends anytime, anywhere and any day of the week. Download the Dennis & Judi show wherever you get podcasts, on our free app, or listen right now.
More From New Jersey 101.5 FM