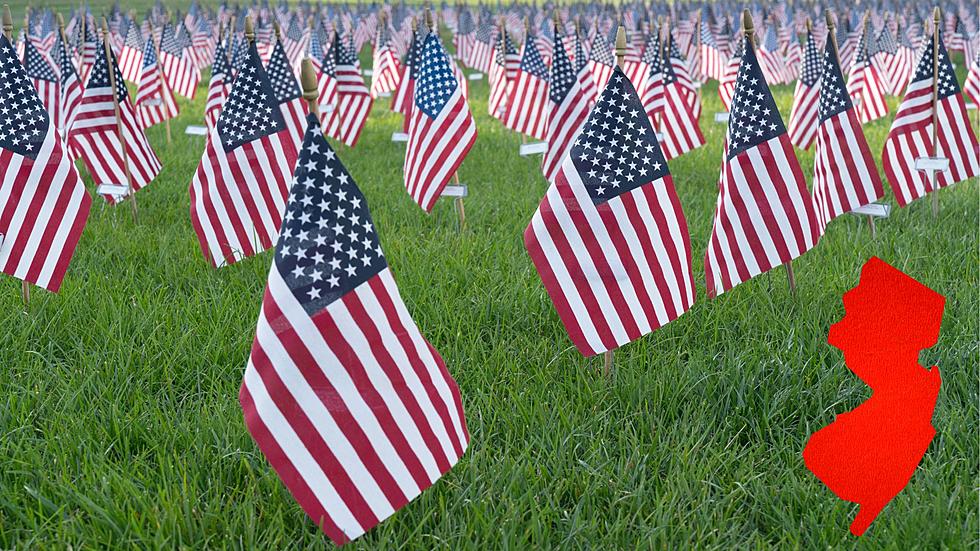 NJ 101.5 morning show filled with stories from the day of 9/11
Photo via Canva
Can you believe that it has been 22 years since the attacks on our soil?
I put out the question on Monday's show, "where were you on 9/11."
I told my own story about driving to work that morning and seeing the Trade Center minutes before Flight 11 hit the North Tower.
We also alerted our app users to the story of Producer Kristen's dad, Retired Detective Frank Accardi, who joined me a few years ago to tell his story.
Congressman Chris Smith Joined us to talk about his efforts on behalf of families and his tradition of speaking at local memorials each and every year since the attacks.
We had a few callers tell their story and read the names of friends they lost in the towers:
George from Old Bridge
Mike from Oradell
Steve from Berkeley Heights
James from Lakewood
It was an emotional show and some of the tales are a little difficult to hear as for many New Jerseyans, they hit close to home.
See 20 Ways America Has Changed Since 9/11
For those of us who lived through 9/11, the day's events will forever be emblazoned on our consciousnesses, a terrible tragedy we can't, and won't, forget. Now, two decades on,
Stacker
reflects back on the events of 9/11 and many of the ways the world has changed since then. Using information from news reports, government sources, and research centers, this is a list of 20 aspects of American life that were forever altered by the events of that day. From language to air travel to our handling of immigration and foreign policy, read on to see just how much life in the United States was affected by 9/11.
The post above reflects the thoughts and observations of New Jersey 101.5 talk show host Bill Spadea. Any opinions expressed are Bill's own. Bill Spadea is on the air weekdays from 6 to 10 a.m., talkin' Jersey, taking your calls at 1-800-283-1015.
More From New Jersey 101.5 FM