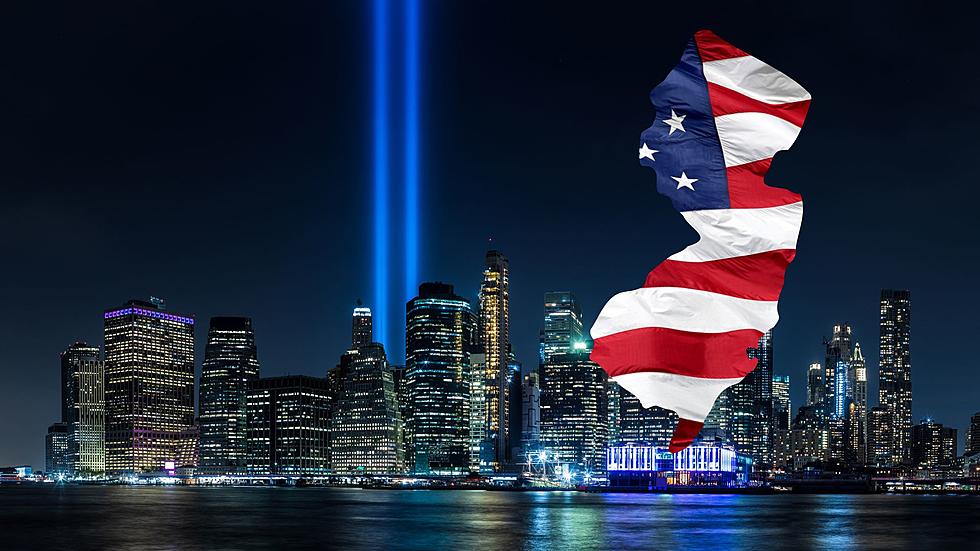 Time for NJ to honor the memory of 9/11 with a holiday
Photo via Canva
This year marked 22 years since the attacks on the World Trade Center and the Pentagon.
As we do every year, I spend the day honoring the fallen and the heroes of the day.
As we moved through the morning, caller after caller shared their stories of where they were and who they lost.
Given the impact on our area and the 750 New Jerseyans who perished that day, not to mention the thousands of deaths following the attacks from related illnesses, it's time NJ officially marks the day.
My idea of a "holiday" isn't to simply put another long weekend in the books.
It's to direct the government to say the names every year and direct schools and public employees to participate in memorials and educational activities that keep the memory of the attacks fresh in the minds of future generations.
I believe that the "holiday" should be a half day for all with work and school starting in the afternoon. The morning would afford the opportunity for people to attend memorial events in NJ and NYC.
Of course, most would simply sleep in and not go to memorial events, but the expected behavior of many people shouldn't deter the state from doing the right thing.
I spoke with Hunterdon County Sheriff Fred Brown on Monday and we discussed a senate bill that would require 9/11 instruction to be mandatory in all school districts.
The bill of course, like most things in Trenton (other than higher taxes and debt), stalled.
I believe that a new Governor could simply ignore the legislature and direct the state Board of Education to implement a curriculum addition and push that out to the schools.
Would local districts really object to teaching kids what happened that day and how America reacted?
I would hope not, but we'll have to see.
If we lead strong from the executive implementing common sense ideas, the legislature would be wise to follow.
Hearing the stories and reliving the moment helps remind us how vulnerable we can be and how we can rise from the ashes and overcome tremendous adversity as a nation.
An important lesson as we head into the next few years with some very real enemies, not the least of which is communist China.
Never Forget: Notable 9/11 memorials in NJ
There are a number of memorials in New Jersey dedicated to remembering the lives of residents lost in the Sept. 11, 2001, terrorist attacks. The sites range from gardens to parks and plaques to statues.
The post above reflects the thoughts and observations of New Jersey 101.5 talk show host Bill Spadea. Any opinions expressed are Bill's own. Bill Spadea is on the air weekdays from 6 to 10 a.m., talkin' Jersey, taking your calls at 1-800-283-1015.
More From New Jersey 101.5 FM