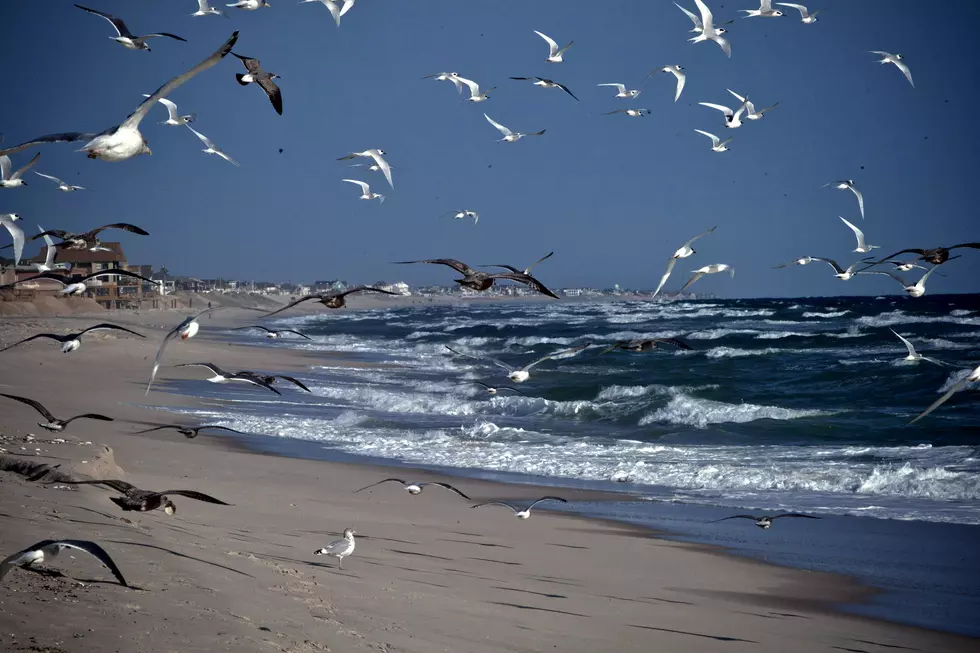 New committee to recommend rules on public access to beaches
Seagulls fly in Seaside Heights, New Jersey. (Photo by Kena Betancur/Getty Images)
Environmentalists and business leaders will try to agree on what New Jersey's beach access regulations should look like.
State Sen. Bob Smith, a Middlesex County Democrat, appointed a committee Monday to study the state's coastal access rules and recommend ways to make them better.
The issue has been fought over for years. Some shore towns use the lack of parking and restrooms to discourage outsiders from using their beaches.
"It's always been a gnarly problem," Smith said.
The right to access river shorelines in heavily developed urban areas is also part of the discussion.
The group will include representatives of the American Littoral Society, NY/NJ Baykeeper, the New Jersey State Chamber of Commerce, and the state Business and Industry Association. The recommendations will be presented to the Legislature by April 25.
The committee arises from longstanding complaints from environmental and beach access groups that the state's regulations do not do enough to protect the public's right to reach New Jersey's waterfronts. They favor previous rules generated by the administration of former Democratic Gov. Jon Corzine that imposed uniform access requirements along the shoreline, including access points every quarter-mile.
When Republican Chris Christie succeeded Corzine, the DEP rewrote the rules to give communities more latitude in granting beach access, letting each community decide for itself what level is appropriate.
A state appeals court struck down the rules in December, determining that the state Department of Environmental Protection did not have the legal authority to require public access to waterways. The Legislature then passed a bill explicitly giving the DEP that authority, and Christie signed it.
But all that did was restore what was in place at the time of the court decision. The committee appointed Monday will consider ways the Legislature might strengthen the rules.
"This is an opportunity," said Tim Dillingham, executive director of the American Littoral Society. "There has been a lot of debate about who has a right to be where and how to make it happen. I want to see meaningful access throughout the state that's supported by the state's regulatory program."
Michael Egenton, executive vice president of the chamber of commerce, said he's ready to work cooperatively with environmentalists.
"Our issue from Day One has always been having reasonable and feasible public access," he said. "We don't want to see someone say, `We want to go through this chemical plant to get to the Arthur Kill.'"
(Copyright 2016 The Associated Press. All rights reserved. This material may not be published, broadcast, rewritten or redistributed.)
More From New Jersey 101.5 FM