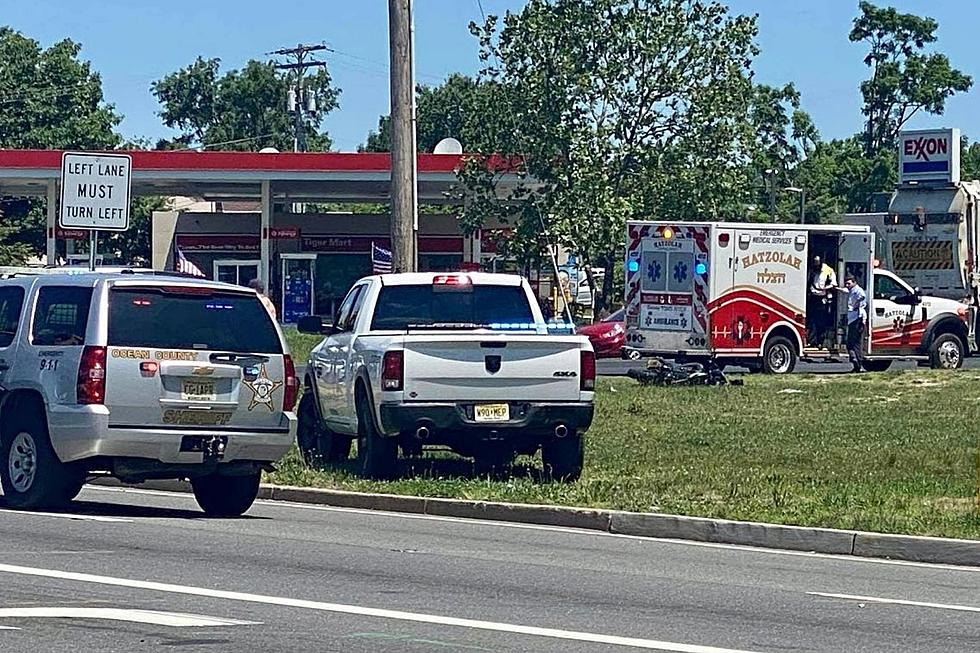 Motorcyclist loses leg in Toms River, NJ crash
Motorcycle involved in a crash on Route 70 in Toms River (OCSN)
TOMS RIVER — A rookie police officer is being credited with saving the life of a motorcyclist who ended up losing a leg after getting cut off by a car.
John Troncone, 25 of Jackson, was traveling east on Route 70, on a Harley Davidson motorcycle around 11:30 a.m. and had the green light when Robin Smith, 44, of Berkeley, made a left onto Whitesville Road, according to Toms River police spokeswoman Jill Messina.
Troncone was flown to Jersey Shore Medical University for treatment.
Officer Bridget Badalis applied two tourniquets, which helped save Troncone's life, according to Messina. Several good Samaritans also stopped and helped before EMT's arrived, Messina said.
Smith was cited for failure to yield at an intersection, reckless driving and unregistered vehicle.
Contact reporter Dan Alexander at Dan.Alexander@townsquaremedia.com or via Twitter @DanAlexanderNJ
NJ towns that actually cut property taxes in 2020
New Jersey property taxes went up by $158 for the average homeowner last year, making the average residential property tax bill $9,111. Here are the municipalities that saw their average tax bill decrease.
COVID vaccines: 17 myths, misconceptions and scientific facts
Do any of the vaccines impact fertility? Do they contain a live virus, or change a person's DNA? Here are some of the most rampant social media rumors and the real, verified answers on COVID-19 vaccines currently being distributed in the U.S.
More From New Jersey 101.5 FM