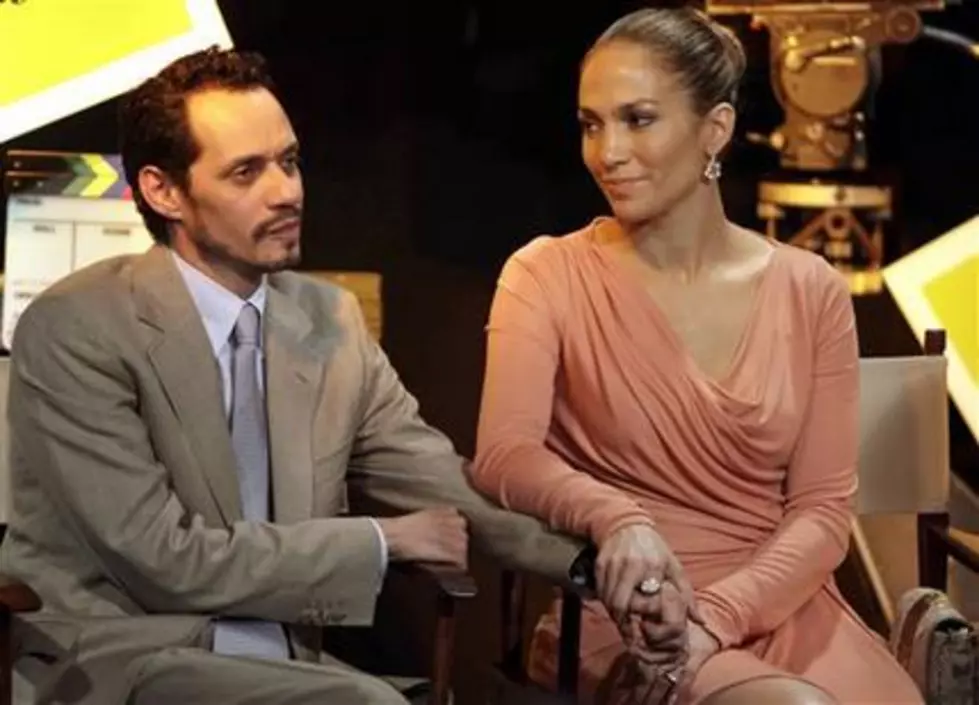 Jennifer Lopez and Marc Anthony finalize divorce
Jennifer Lopez, right, and husband Marc Anthony at an event in Puerto Rico in 2011. (AP Photo/Ricardo Arduengo, file)
LOS ANGELES (AP) -- A judge has finalized Jennifer Lopez and Marc Anthony's divorce nearly three years after the singers separated.
Los Angeles Superior Court Judge John Sandoz finalized the couple's breakup Monday, awarding the former couple joint legal custody of their twin children.
The pair agreed that Lopez will have their son and daughter most of time, with Anthony caring for them for seven days a month. The singers also agreed that no child or spousal support was necessary.
The judgment was first reported Wednesday by celebrity website TMZ.
Anthony filed for divorce in April 2012 but the pair separated in July 2011.
Anthony's latest Spanish album "3.0" has been a hit. He announced earlier this year that he's working an English-language pop album.
Lopez released her latest album "A.K.A." this week.
More From New Jersey 101.5 FM