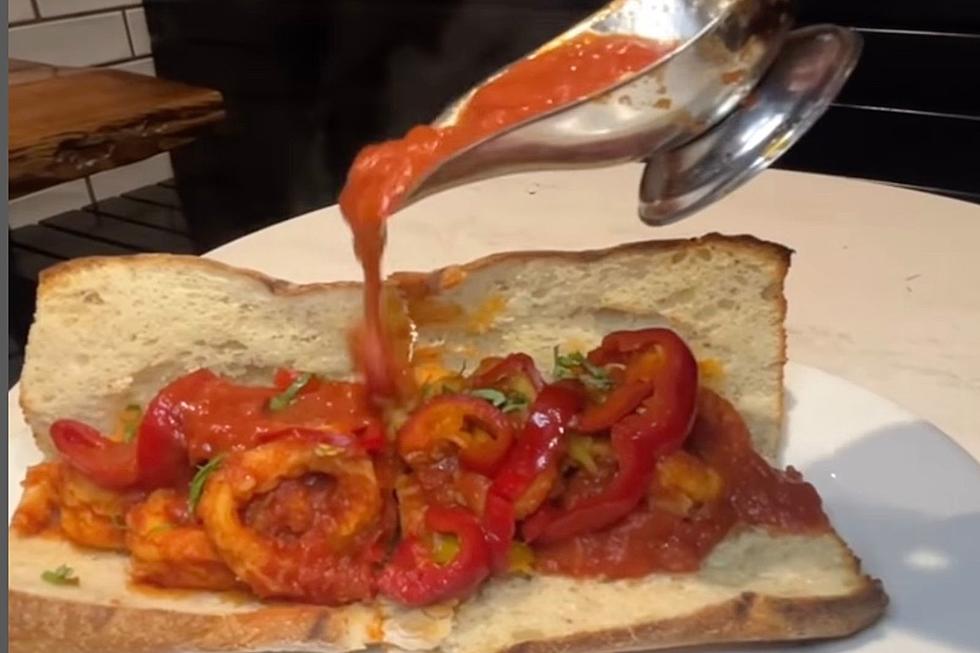 A Sub At This East Brunswick, NJ Pizza Shop Is The Epitome Of An Italian Beacon
@macinipizza via Instagram
As an Italian, I am so proud to live in New Jersey, solely because this sandwich is made here. NJ.com reported that there is a crazy sandwich that I've never heard of before that's being sold at this East Brunswick, New Jersey pizza restaurant.
The restaurant is called Mancini Pizza and it's located in the heart of East Brunswick, New Jersey. If it sounds familiar, it's probably because it's wildly popular, and also a very famous food critic has made a video rating their pizza.
Dave Portnoy of Barstool sports visited the restaurant and rated their pizza a 7.9, which is a really impressive rating coming from Dave. Although their pizza has proven to be one of the best in New Jersey, they sell a sandwich on their menu that I think is so unique even for New Jersey.
They make their famous Calamari Sandwich and as a little Italian girl from Jersey, this thing looks to die for. Calamari is easily a top-tier appetizer, just about everyone loves it and it's the staple to going out to eat at an Italian restaurant.
However, I don't think I've ever seen a restaurant put this famous appetizer on a roll before, but I am dying to try it. If you've never heard of this pizzeria before, it's called Mancini Pizza and is a super popular pizza spot in East Brunswick, New Jersey.
It's located at 293 NJ-18, East Brunswick, New Jersey and it's right inside the Colchester Plaza. If you want to give this super unique sandwich a try, you know where to go now.
Fast Food Chains Mercer County, NJ Desperately Needs
We have our fair share of McDonald's, Taco Bells, and Wendy's in the area, but this is what we're missing!
13 Stores That Would Elevate The Quaker Bridge Mall
The Quaker Bridge Mall in Lawrence Township, NJ is known for being home to the staples, but these are the stores that would take this mall to the next level.
More From New Jersey 101.5 FM