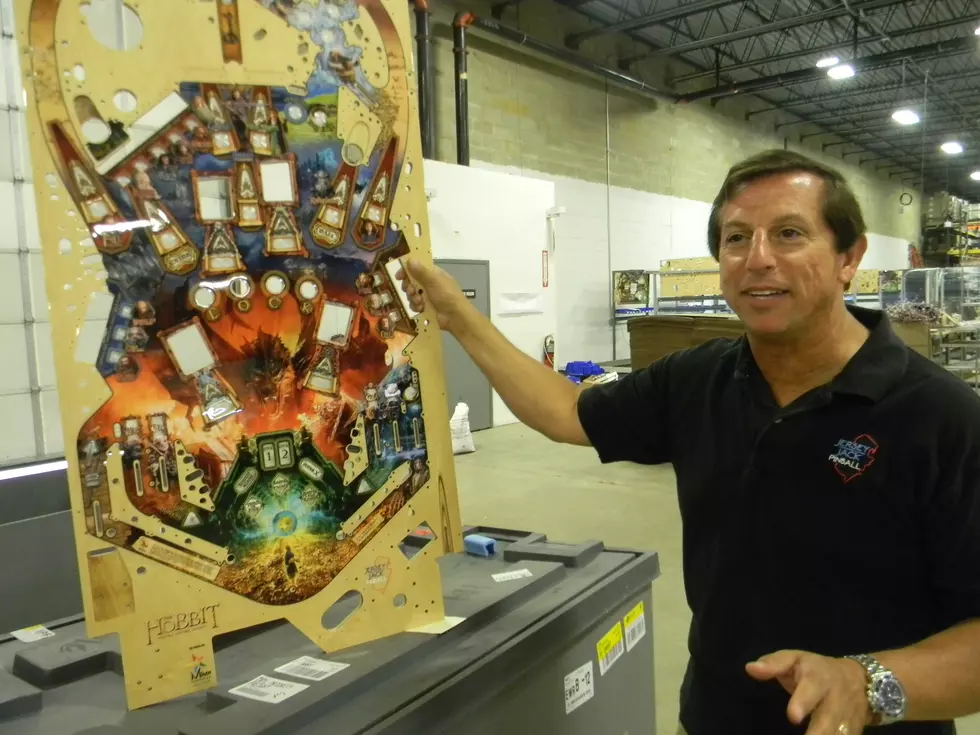 He's a pinball wizard: NJ man brings new ideas to old-school game
Dino Flammia, Townsquare Media NJ
LAKEWOOD — You probably don't even need an entire hand to count the number of pinball machine manufacturers in the United States. One of them is right here in New Jersey.
Jersey Jack Pinball cranks out 15 to 17 machines per day in its 42,000-square-foot Ocean County facility, putting a modern spin on an old favorite.
"Old school fun, but the latest technology," explained founder Jack Guarnieri, of Jackson, who's been in the industry since 1975 and launched the company in 2011.
Since then, thousands of machines using the company's "Wizard of Oz" design have been manufactured and shipped to customers throughout New Jersey and the rest of the world. Right now, the group of about 60 workers is filling pre-orders of the company's latest creation based on "The Hobbit" movie trilogy.
Sensory overload is key to the process, Guarnieri said, in order to keep the attention of today's gamers.
"In these games we use RGB LEDs that change colors millions of times," he said. "You have an HD LCD monitor that displays all the animation, all the graphics. You have an amazingly-cool sound system and a way to connect to the sound system with your earbuds."
The company also created the first pinball machine that's licensed as a redemption game in the state. It can offer players virtual or real tickets based on their scores.
From start to finish, it takes about 27 hours to assemble a game, Guarnieri said. The Lakewood factory is packed with parts and molds that his team eventually turn into digital, mechanical masterpieces for arcades and homes.
"It's the best job I've ever had," said Devon Burns, a "playfield assembler" for Jersey Jack Pinball.
There's just one other major pinball machine manufacturer in the country: Stern Pinball in Chicago. Other smaller boutique companies are in operation as well, Guarnieri said.
Jersey Jack Pinball is developing its third game, using an original theme, that could be unveiled by the end of this year.
"It's kind of like Willy Wonka," Guarnieri said. "Instead of making chocolate, we're making another fun product, a pinball machine, that makes people smile."