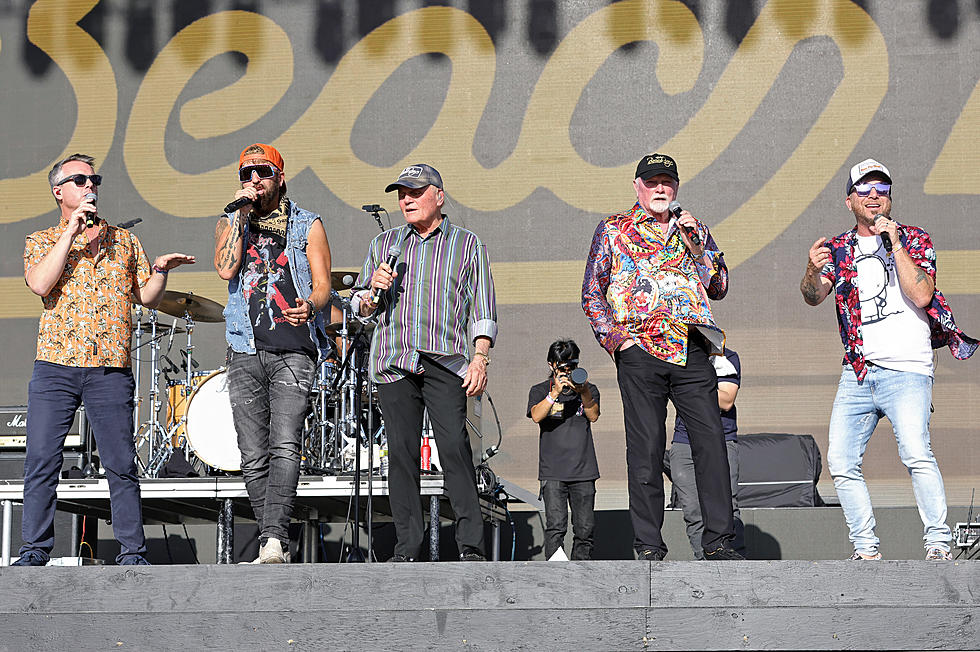 Heads up, Surfer Girls: The Beach Boys to perform in NJ this summer
Getty Images for Stagecoach
Do You Wanna Dance to songs with incredible harmonies?
Wouldn't It Be Nice to do it locally in New Brunswick, New Jersey?
The Rock and Roll Music is sure to give you some Good Vibrations!
Help Me, Rhonda, I can't stop making song puns!
All these forced references to say: the rock band, The Beach Boys, are touring this summer and they're making a stop right here in the Garden State.
They got started as a garage band in 1961 and have been performing ever since. Check out these accomplishments:
The Beach Boys have sold over 100 million records worldwide and have received more than 33 RIAA Platinum and Gold record awards.

The Rock and Roll Hall of Famers where also honored at the 2001 Grammy Awards with the Lifetime Achievement Award.

With more than five decades of touring under their belts, The Beach Boys have performed more concerts than any major rock band in history.
On Saturday, July 29, they'll be performing at the State Theatre located at 15 Livingston Ave. in New Brunswick. The show is set to start at 8 p.m., tickets are on sale now and can be purchased here.
Tickets to the VIP Beach Boys Afterparty are available at beachboys.com.
According to the State Theatre's website:
The Beach Boys are led by Mike Love, who, along with longtime member Bruce Johnston, musical director Scott Totten, Brian Eichenberger, Christian Love, Tim Bonhomm, John Cowsill, Keith Hubacher, and Randy Leago continue the legacy of the iconic band.

This concert will not feature Brian Wilson, Al Jardine, or David Marks.
You're guaranteed to have Fun, Fun, Fun! Okay, NOW I'm done with the puns.
Want to keep the nostalgia going? Check out these songs that are now 50 years old!
LOOK: 50 songs you won't believe are turning 50 this year
LOOK: Baby boomer baby names that have gone out of style
Using info from the Social Security Administration's baby name database,
Stacker
compiled a list of baby boomer baby names that have declined in popularity.
The post above reflects the thoughts and observations of New Jersey 101.5's Kylie Moore. Any opinions expressed are Kylie's own. You can follow Kylie on Instagram.
Click here to contact an editor about feedback or a correction for this story.
More From New Jersey 101.5 FM