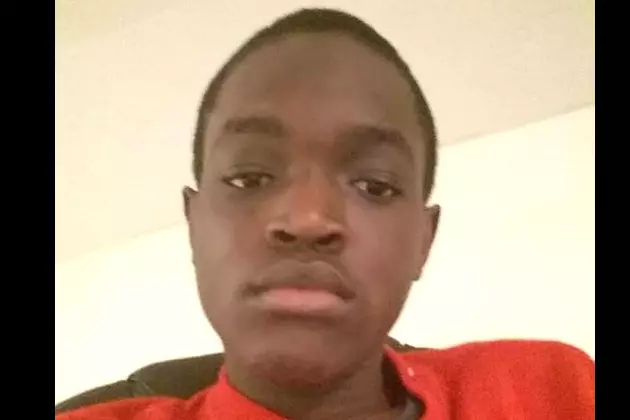 Body of drowned Hamilton teen found in Rowan Lake
Marty Barchue (Marty Barchue via Facebook)
HAMILTON (Mercer) — Tragedy comes to a Mercer County township for the second time this week, after the body of a  a missing swimmer was found Thursday morning.
Capt. Ferdinand Mather of the Hamilton Fire Department told 6ABC Action News that after four hours of searching Rowan Lake inside Hamilton's Roebling Park on Wednesday afternoon, it was considered a recovery operation.
Hamilton school superintendent Scott Rocco identified the teen as Marty Barchue.
"Marty was an outgoing student who always had a smile on his face and a kind word to say. His sense of humor and contagious laugh will truly be missed by all who knew him," Rocco wrote.
Counselors were available at Hamilton High School West for students and staff on Thursday.
Mercer County Deputy Administrator Aaron Watson told New Jersey 101.5 the body was found around 8:25 a.m. by the State Police Marine Unit about 50 feet from where a group of four boys had last been before a thunderstorm swept the area.
The storm brought heavy rain and gusty winds.
Watson said Rowan Lake is not really a lake. "It's a marsh, sort of a stream that runs into the Delaware River. You will have some tidal fluctuation there. I think that's what happened, quite frankly. When the rain really came down strong, the tide rose up. There's a whole lot of debris and other things that are there in the water that probably posed a problem for the kids that were in the water."
The boys were celebrating the final day of class with a swim in the lake, which is surrounded by freshwater marsh where swimming is not permitted.  Watson said one of the boys got help from a Mercer County Park System ranger who went down stream in the heavy rain to locate the other three in the water.
They went back up stream and saw the other two had got out of the water and lost sight of the fourth boy, who later drowned.
Fifteen-year-old Jarod Tatarek says the current pulled his friend from his grasp and he submerged. He says his friend kept gasping for air before he disappeared.
Swimming is not permitted in the Abbot Marsh, where Rowan Lake is located, Mercer County Park or the Delaware River, where the county has docks.
"Our advice is please do not enter those waters at anytime unless you are in a canoe or a boat or a kayak and you have a life vest and things needed to navigate the waters," Watson said.
Watson said Hamilton's  Fire and Police Departments, the Trenton Fire Department and State Police were all part of the rescue and recovery effort. He singled out Commander Kramer of Hamilton's Rescue Squad as being "absolutely fantastic" and the first on the scene.
In the other tragic incident this week, Hamilton police officer Tom White, known as "Officer Friendly" in the department's Educational Services Unit, fatally shot himself in the head on Monday. He was stationed at Reynolds Middle School.
"During what had been an extremely difficult week for our community, this second tragedy has caused our residents – and especially our town's children and young adults -- additional heartache," Hamilton mayor Kelly Yaede said in a statement. "Our entire community sends our sympathies and our prayers to the family, friends and fellow classmates who are grieving during this painful moment from a life that we lost far too early.
"While the events of this week have challenged us all, our community is comprised of compassionate citizens who illustrate their very best by being there for others in times of need. This week is certainly one of those times," Yaede wrote.
Yaede also thanked first responders for their work in the Rowan Lake search and rescue effort. "Our community is very fortunate to benefit from their dedication, service and courage," she wrote.
The Associated Press contributed to this report
More from New Jersey 101.5:
More From New Jersey 101.5 FM