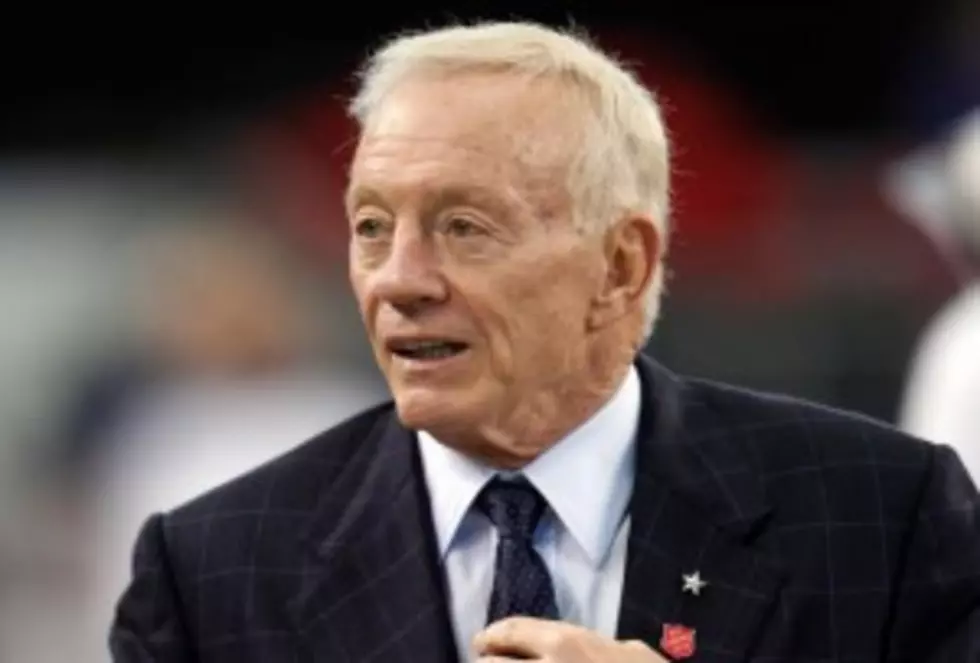 Giants Not Biting on Cowboys Owner's Prediction
Dallas Cowboys' owner Jerry Jones (Tom Pennington, Getty Images)
If Cowboys owner Jerry Jones was hoping to get a reaction from the New York Giants when he predicted Dallas would kick their butts in Texas this season, he was mistaken.
The Super Bowl champions weren't biting Wednesday. To a man, the Giants uttered their usual cliches about talk is cheap and playing the game.
Even a die-hard Cowboys hater like defensive end Justin Tuck downplayed Jones' boast. And former Dallas lineman Chris Canty said the comment was exactly what he expected the maverick owner to say to his fans about the NFC East meeting in Texas Oct. 28 .
Giants co-owner John Mara had a little fun though, pointing to a bandage on his face.
"You should see what Jerry Jones looks like," he said with a wry smile.
(Copyright 2012 by The Associated Press.  All Rights Reserved.)