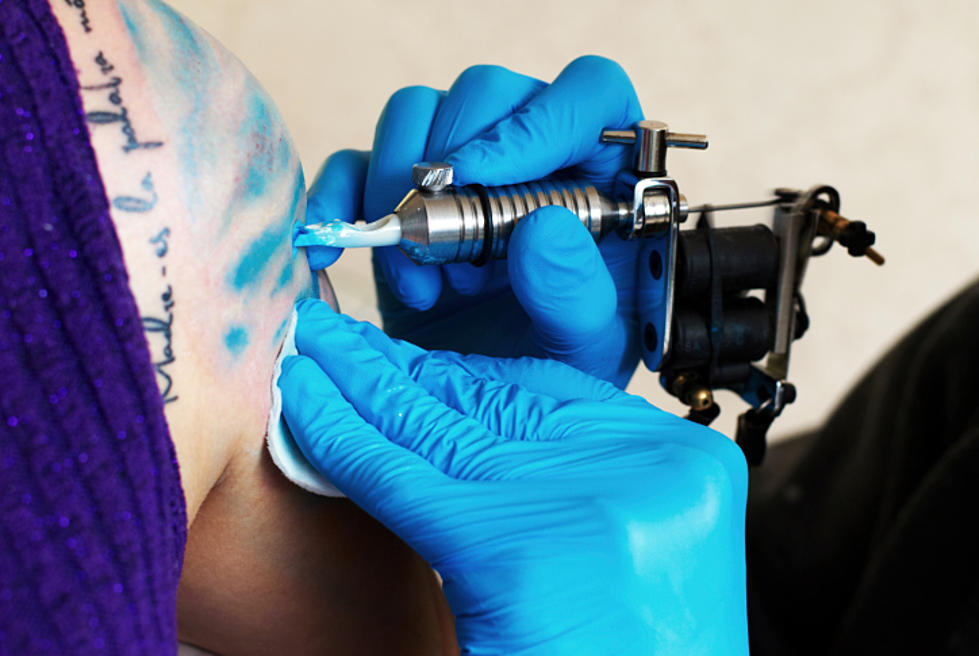 Finding the most talented New Jerseyan, Kean threats and more on 'D&D Today'
Getting a tattoo. (dmitryzubarev, ThinkStock)
Here is what Deminski and Doyle are talking about on today's show.
Jeff and Bill want to hear what stupid things you call baby stuff and why.
Should the woman charged with the fake death threats against blacks at Kean University be allowed into pre-trial intervention, or should she serve a prison sentence?
There's legislation advancing in New Jersey that would allow police to swab for and collect DNA of people convicted of even minor offenses. What do you think?
Do you like tattoos and/or piercings?
Who is the most talented New Jerseyan?
Have something to say about what Jeff and Bill are talking about today? Leave your thoughts in the comment section below.