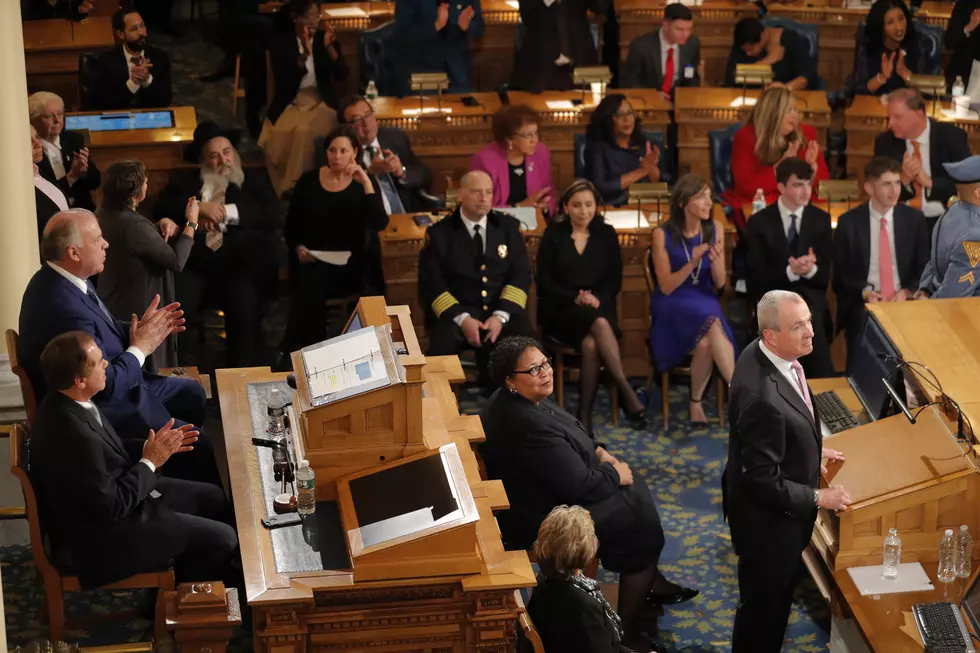 Dumb new laws that prove that NJ Legislature is clueless (Opinion)
AP
Over the past year, the New Jersey Legislature has been working hard to implement new laws for 2022.
They're laws that may affect us every day, but do nothing to improve the real fiscal problems that plague New Jerseyans every day: High taxes, property taxes, business restrictions, government overreach and laws galore that will ultimately make being a New Jersey resident a lot more difficult.
This proves that rather than just sitting there and twiddling their thumbs, our legislators just come up with stuff. They try to prove that they're doing something by passing feel good laws that do very little to nothing to actually improve our quality life here in the state.
Check out some of the changes being made this year. Let me know if your life will be significantly—or even remotely—improved by any of them.
1

Beginning on May, single-use plastic bags, polystyrene food containers and paper bags will be banned in New Jersey. Grocery stores will also be prohibited from giving out paper bags to customers. Some exceptions will be made for particular items, but get ready to purchase quite a few reusable bags and products. It's already been said many times before that this is one of the least of New Jersey's problems.

2

After the hazing incident at Penn State, NJ began to take this action a lot more seriously. Starting this year, People convicted of hazing at all New Jersey schools and colleges will now face harsher penalties. Schools will also be required to adopt anti hazing policies. How will this make life better for the majority of us here in the state?. It won't.

3

Criminal history in housing

This change will make it a whole lot easier for those with a criminal history to find housing. Landlords will be prohibited from considering the criminal history of any prospective tenants, which will make the process of renting a place quicker and less stressful for a handful of people. This proves yet again that New Jersey is against small business. Treating landlords as if they are wealthy landowners running corporations, as opposed to the small business owners that most of them are. Yes, there is a tiny segment of the population that will be helped by this. The rest of us? Nope.

4

Increased income for disabled, elderly

This began on Jan. 1, and now those who are in the Pharmaceutical Assistance to the Aged and Disabled (PAAD) program are being paid about $7,000 more. there's one reason that this law was passed. It is not about caring for the elderly or disabled. It's about the fact that that's a segment that votes in huge numbers. And being in politics is all about the votes.

5

Stores now have to remove any products from their shelves that were tested on animals. There are a few exceptions if the test was required federally, but if it was not business can be fined about $1,000. Again: score 1 for animals. 0 for New Jersey residents.

6

Drivers will now be required to move over when passing bikers, pedestrians and anyone on a scooter. If drivers cannot move over, they must slow down to 25 mph. These rules were put in place to make outdoor activity safer and less of a worry. And it's about 37th down on the list of the things that New Jersey is really worried about.

7

Mobile salons will soon be operating as a means to help businesses bounce back from the pandemic. While this is a good idea, and one of the only new laws for the year that actually benefits small business, it does very little for the greater good and absolutely nothing to mitigate the fiscal burden we are all carrying right now. But I'm certain New Jersey lawmakers feel really good about coming up with these new laws. I'm also certain there's lots more banal, useless legislation where this came from.
More From New Jersey 101.5 FM