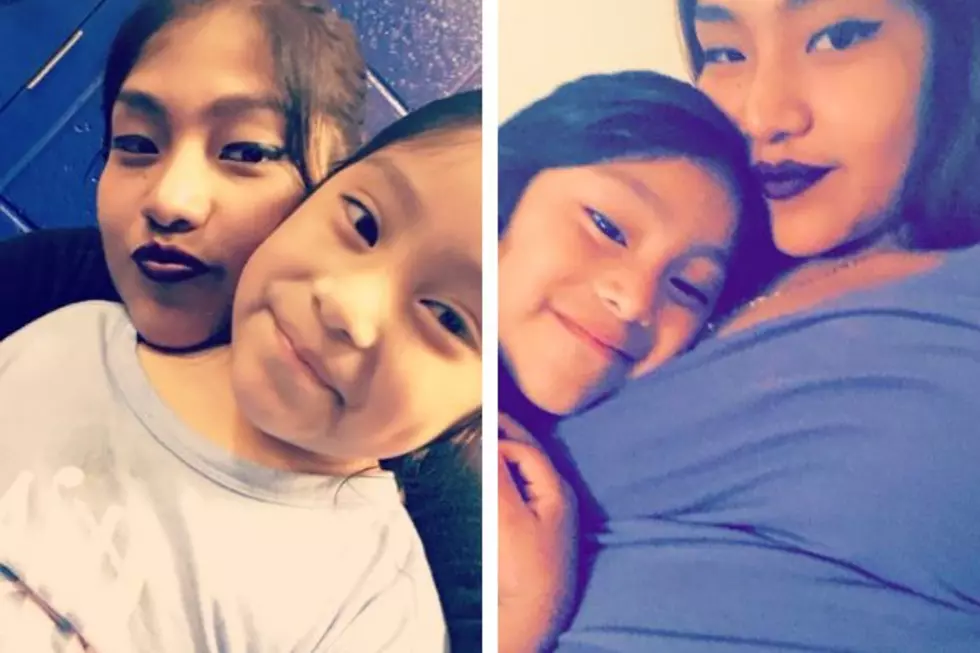 Still no sign of Dulce — 3 years since mysterious disappearance of Bridgeton, NJ girl
Noema Alavez Perez and daughter Dulce (Noema Alavez Perez)
BRIDGETON — Noema Alavez Perez tries not return to Bridgeton City Park, the spot from which her daughter vanished on Sept. 16, 2019. But she does make the trip when there's an event planned to honor Dulce Maria and put another call out for her recovery.
"She's going to be fine someday," Alavez Perez told New Jersey 101.5.
A vigil is planned for Friday evening at the park, to mark the three-year anniversary of Dulce's disappearance.
5-year-old Dulce disappears
Dulce was 5 years old when, authorities believe, she was playing with her brother and was abducted from the playground area of the park, with her mom and young aunt in a car nearby.
"It's so hard for me to believe that Dulce still hasn't been found," Alavez Perez said.
But Dulce's mom, now 22 years old, believes law enforcement is "doing everything they can" to locate Dulce, whose 8th birthday was in April.
How Dulce's mom is helping investigation
Alavez Perez says she's also doing everything she can to help the cause, with three young kids in tow, including a 1-year-old and a 2-year-old.
"I do videos on TikTok, I pass out her flyers and share her pictures on social media," she said.
The case earned national attention within days. Currently, it's one of the featured photos on the website for the National Center for Missing & Exploited Children.
Chances of finding Dulce after all these years
"I can't imagine three years, it's entirely too long. But that does not mean that the investigation has slowed down, that people have stopped looking for her," said John Bischoff, vice president of NCMEC's missing children division.
Plenty of years-long cases have ended with a successful recovery, Bischoff said. NCMEC's messages, he added, reach an audience well beyond New Jersey's borders, so the net aimed at recovering Dulce is a wide one.
"Our hope is that someone knows something. It takes the right person to see the right image at the the right time, and to do something about it," he said.
NCMEC has released age progression photos so that the public knows what Dulce would look like today.
According to the Cumberland County Prosecutor's Office, investigators have traveled to and/or interfaced with law enforcement in 11 states and Mexico. Numerous tips, including one as recent as early this month, continue to come in, the prosecutor's office said.

"Since we hope to charge and prosecute the person(s) responsible Dulce's disappearance, we cannot speak about many of the details of our investigation. However, we want to reiterate, that in the absence of evidence of Dulce's demise, investigators hold out hope that she is alive," the prosecutor's office said on Facebook.
Developments in the search for Dulce
A $75,000 is still being offered for solid information about Dulce's whereabouts. Witness statements following Dulce's disappearance suggested that she had been driven away from the park in a van.
Authorities say they are still welcoming leads related to a "person of interest" sketch released in October 2019, which was based on witness descriptions of an individual who may have been in the area — a Hispanic male, aged 30 to 35 and approximately 5 feet 7 inches tall.
Earlier this year, law enforcement followed up on a repeat photo tip, but found that the photograph of a man and young girl is unrelated to the Dulce case or human trafficking.
"If somebody gives us a tip, we send it to the prosecutor, the FBI, the detectives," said Anna Donnelly, of Vineland, who runs a Facebook group devoted to recovering and honoring Dulce.
That page also has a national reach, Donnelly said.
"We tell them to share, share, share," Donnelly said. "We will continue with all of our search efforts until she is found."
Dino Flammia is a reporter for New Jersey 101.5. You can reach him at dino.flammia@townsquaremedia.com
Click here to contact an editor about feedback or a correction for this story.
LOOK: Baby names that are illegal around the world
Stacker
scoured hundreds of baby name databases and news releases to curate a list of baby names that are illegal somewhere in the world, along with explanations for why they're banned.
KEEP READING: Scroll to see what the big headlines were the year you were born
Here's a
look at the headlines
that captured the moment, spread the word, and helped shape public opinion over the last 100 years.
More From New Jersey 101.5 FM