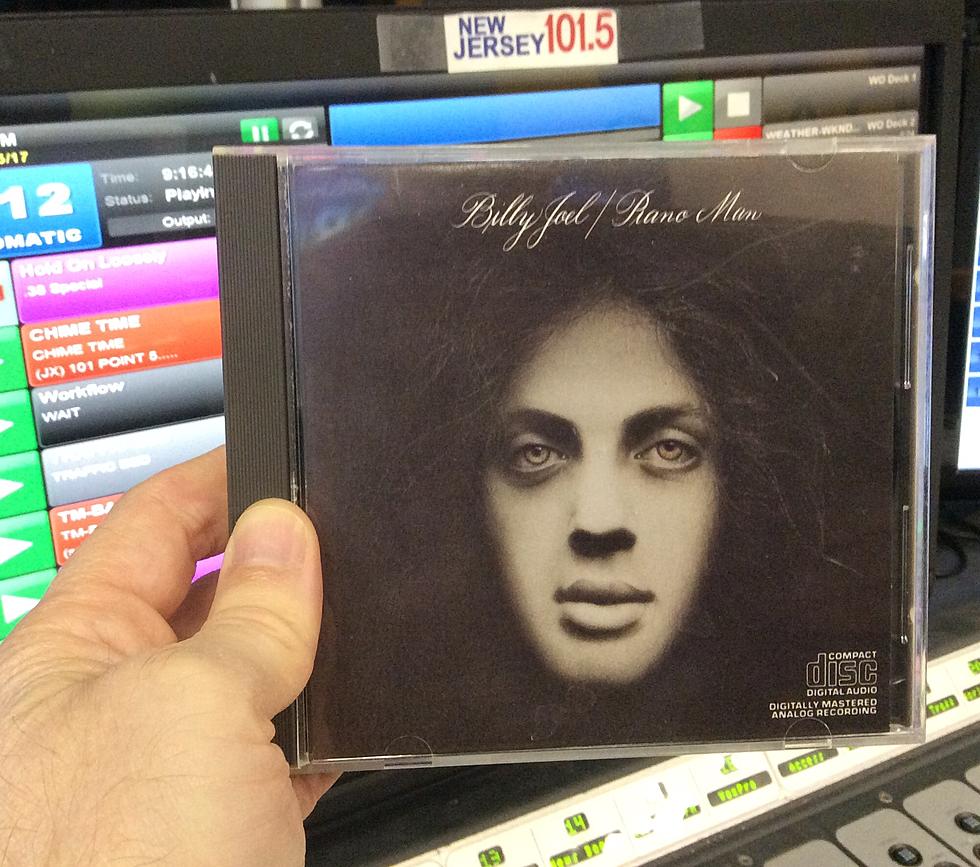 Craig Allen's Fun Facts: "Piano Man" by Billy Joel
If you have a music collection, you have this album! (Craig Allen photo).
The world of Rock 'N' Roll can be "funny" sometimes.
Where else could a job done during a low point...become the inspiration for a HUGE comeback?
Billy Joel...the guy who sells out Madison Square Garden every month...had his low point in 1972!
Leading him to become a.....Piano Man. Seriously!
One of "Jersey's Favorite Hits"...."Piano Man" was inspired by Billy's 6 month stint playing the piano bar at the "Executive Room" in Los Angeles.
In a 2006 interview, Billy said: "It was a gig I did...just to pay rent. I was living in L.A. and trying to get out of a bad record contract I'd signed."
Billy's first album, "Cold Spring Harbor," had come out the year before (1971) on the "Family Records" label. It went nowhere...and the contract that Billy signed would haunt him.
As is often the case with new, aspiring singers, Billy Joel didn't really understand all the language in the contract...and it bound him to the label "for life."
Billy was forced to pay royalties to "Family" for years, after breaking his "for life" contract.
William Martin Joel worked under the name Bill Martin, adding that he "just busted my way through it."
This is why the patrons in "Piano Man" call him Bill.
And, yes, the characters in this beloved song are based on real people that Billy met while 'tickling the ivories' at the Executive Room.
The "waitress practicing politics" is Elizabeth Weber, who ended up being the first Mrs. Billy Joel!
They married in 1973...and called it quits in 1982.
The line "Paul is a real estate novelist" is about a real estate broker who was always at the bar...and always claimed to be writing a book. To this day, Billy assumes that the book was never finished...as the guy was always in the bar!
And: "He's talkin' with Davy who's still in the Navy, and probably will be for life" is a guy that Billy met in a pub in Spain in 1972. David was in the Navy at the time...married his wife while in the Navy, and had 3 kids.
The harmonica part of the song was inspired by Bob Dylan...the first person that Billy saw use a strap to hold the harmonica, so that he could play yet another instrument!
"Piano Man" is the first song off the "Piano Man" album...Billy's first album under his new contract with Columbia Records.
The album version is 5:37...the single was cut down to 4:30, which made it easier to get the song on the radio. That radio airplay propelled this true-life song to #25 on the singles charts in 1973...and into our hearts...for life!
And, yes, its a song that every piano bar player has to...deal with.
"Its like a karaoke favorite" Billy Joel explains.
Of his first BIG hit, Billy says that he was "shocked" when it became a hit!
When it comes to the song's longevity, and its everlasting appeal to a younger generation...
...the original Piano Man (again) expresses surprise, as its: "an old, long song about a guy at a depressing piano bar."
But, we LOVE it, anyway, "Bill Joel...like a doorbell." (watch the "Q&A" video...its FUNNY!).
ENJOY "Piano Man" on New Jersey 101.5...and here at nj1015.com!
More From New Jersey 101.5 FM