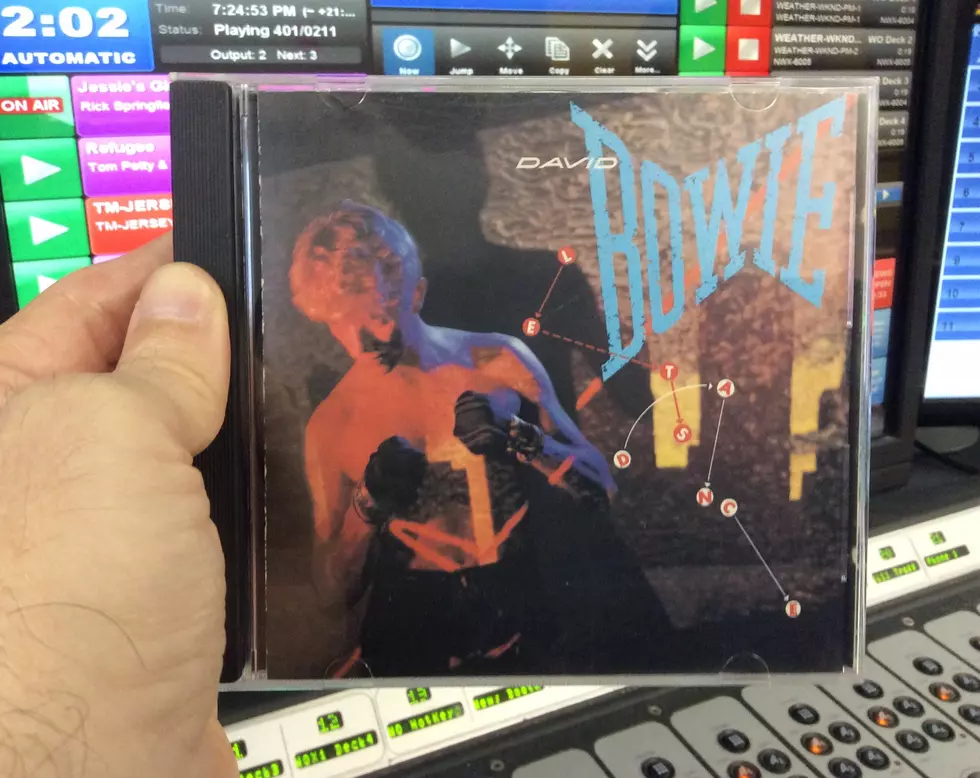 Craig Allen's Fun Facts: "Modern Love"
The "Let's Dance" CD is ready to play on New Jersey 101.5! (Craig Allen photo).
Be he the "Ziggy Stardust" Bowie of the early to mid 1970's...
OR the Top-40 Radio/Pop Icon of the 1980's!
In this case, we're digging for "Fun Facts" from the latter...from the "Big Decade!"
"Modern Love" is one of "Jersey's Favorite Hits" from David Bowie's enormously successful 1983 album "Let's Dance!"
Rising to #14 on the Hot 100 Chart in late 1983...
"Modern Love" is a song about the struggle to find internal happiness through love and religion.
Considering the source (David Bowie), some have suggested that "Modern Love" also examines the adage: "The more things change, the more they stay the same."
Since, by the 1980's, he had already been a part of the music scene for years...Bowie sings "Its not really work, its a power to charm."
Charming the radio airwaves and the radio listeners (above)...and record buyers, too!
David Bowie says that the "call and response" of the song "all comes from Little Richard."
Further explaining that Bowie's father giving him a copy of Little Richard's hit "Tutti Fruttti" was a defining childhood moment!
Since 1983, some musicologists (yes, that is is a word...I think) have compared the overall sound of "Modern Love" to another one of "Jersey's Favorite Hits"...Elton John's "I'm Still Standing."
Neither artist was aware of the others song, at the time they were recorded.
Did you know that Stevie Ray Vaughn played guitar on "Modern Love."
David Bowie asked him to play on the "Let's Dance" album, after seeing Vaughn play live in concert!
One more "Modern Love" Fun Fact:
David Bowie re-recorded this smash hit...with Tina Turner...in 1987, for a Pepsi commercial!
Facts...just the FUN facts...New Jersey 101.5!