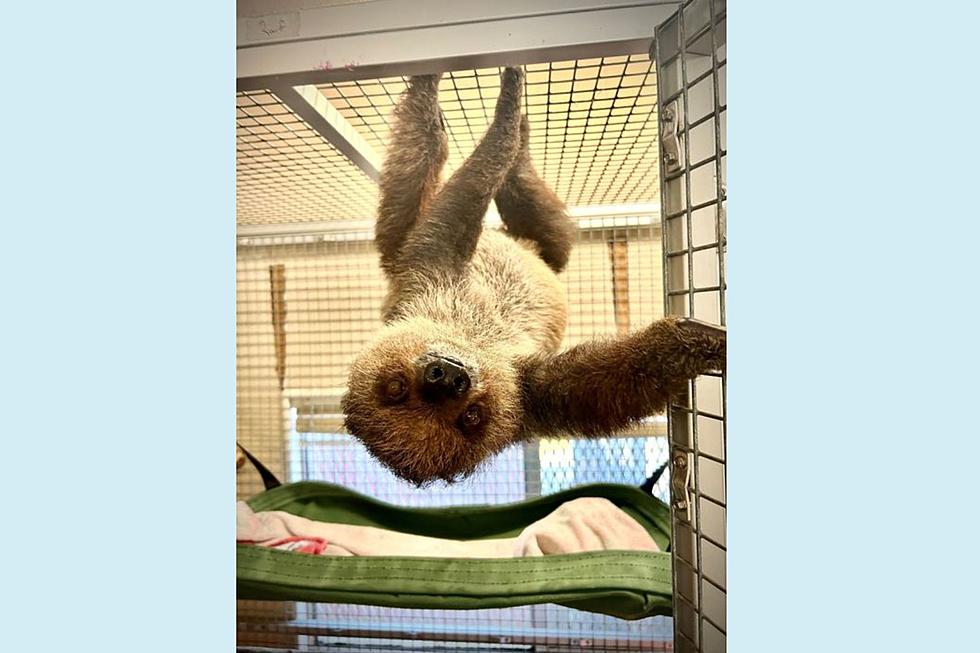 NJ zoo mourns the sudden loss of one of their cute animals
Matilda "Tilly" the two-toed sloth suddenly passed away at The Cape May County Zoo (Facebook)
🔴 The Cape May County Zoo is mourning the loss of their two-toed sloth
🔴 Matilda "Tilly" suddenly passed away from a gastric infection
🔴 Tilly was an ambassador animal for her species
---
CAPE MAY — The Cape May County Zoo is mourning the loss of one of its own.
With heavy hearts, the zoo posted on its Facebook page that its Linne's Two-Toed Sloth, named Matilda "Tilly" passed away suddenly last week.
Tilly, who came to the zoo in 2022 at just six months old from Ohio, was an ambassador animal for her species.
The zoo said the sloth died from an illness known as Gastric Dilatation-Volvulus or GDV.
It's a twisted stomach or gastric torsion that's often seen in dogs. The illness cannot be foreseen or detected by any normal means, as there are no obvious symptoms.
During Tilly's time at the Cape May County Zoo, she made a huge impact on Sloth Conservation, helping to raise over $5,000 for wild sloths.
"She has touched the hearts of many guests and made many meaningful connections with people, helping to educate about her wild counterparts and their rainforest habitat. Our hearts are truly broken. Tilly was beloved by the education and zoo staff and will be greatly missed," according to the zoo's Facebook page.
Report a correction | Contact our newsroom
LOOK: Most commonly seen birds in New Jersey
Stacker
compiled a list of the most common birds seen in New Jersey from Project FeederWatch.
More From New Jersey 101.5 FM