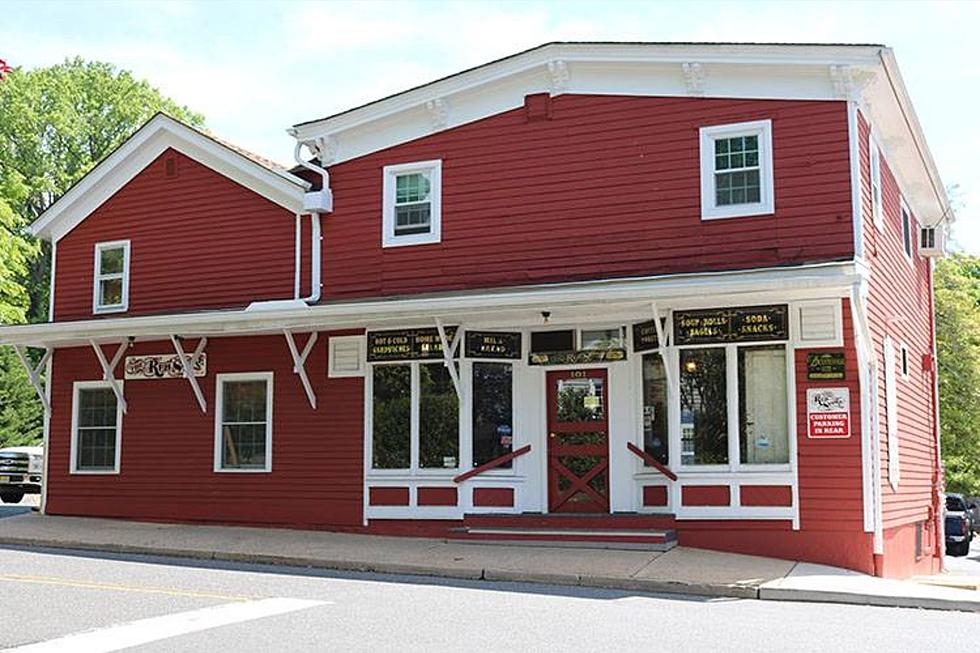 Beloved Monmouth County sandwich shop closes its doors
Big Mike's Little Red Store (Facebook)
🔴 A beloved Monmouth County eatery has closed its doors, effective immediately
🔴The little red store was famous for its sandwiches
🔴The owner plans to open a new restaurant in an yet-to-be named location
---
ATLANTIC HIGHLANDS — Another beloved New Jersey eatery has shuttered its doors.
Big Mike's Little Red Store, in the landmark Navesink red building in Atlantic Highlands, has been feeding locals and visitors, alike for the past five years.
But on Aug. 15, the shop famous for its sandwiches, announced on social media that it was closing its doors immediately.
"As we close the chapter on five amazing years at Big Mike's Little Red Store, we want to extend our heartfelt gratitude to all our incredible customers and the wonderful community we've had the pleasure of serving," according to a Facebook post.
The post goes on to say that Big Mike's is looking forward to its next big venture.
"We are in the midst of an exciting transition, preparing to open our brand-new restaurant, Saltwater Social Bar and Kitchen by Big Mike," the statement reads.
The Saltwater Social Bar and Kitchen will be in another historic New Jersey location but the post does not say where that location will be.
Big Mike's Little Red Store ended the announcement by saying it was excited to embark on this new culinary journey, and can't wait to create new memories with the community.
Customers took to Facebook to respond to the announcement. Many wished Big Mike luck in the opening of his new restaurant, but at the same time said they would miss the sandwiches.
"Sad day for our local area……nothing more to say"
"Can't wait to have many drinks at the new spot, but we're really going to miss you guys at the Red Store! Wishing you the best of luck!"
"Best of luck on the new restaurant! I am not sure what we would have done during the pandemic without your store and amazing food!!"
"Looking forward to the opening. Will miss the sandwiches"
Big Mike's Little Red Store's menu of sandwiches was a big draw for locals and visitors.
Some menu favorites included:
Poppa (charred bologna, two eggs with cheddar, potato pancake, and Red Store ketchup on a hard roll)
My Cousin Vinny (chicken cutlet, aged provolone, tomato, arugula, balsamic glaze, and lemon aioli on semolina bread)
Big Michelle (fried eggplant, chipotle aioli, fresh mozzarella, avocado, tomato, roasted red pepper and arugula)
Red Hook Bomber (hot roast beef, fresh mozzarella, fried eggplant, and gravy on semolina sub)
Big Mike's also had an extensive catering menu, as well.
Report a correction | Contact our newsroom
The best cheeseburgers in New Jersey
Everybody has their own favorite burger place. Odds are, one of these places are right by you. In honor of National Cheeseburger day last Friday, September 17, here are some of the best cheeseburger joints in New Jersey according to Trev's social media following.
More From New Jersey 101.5 FM