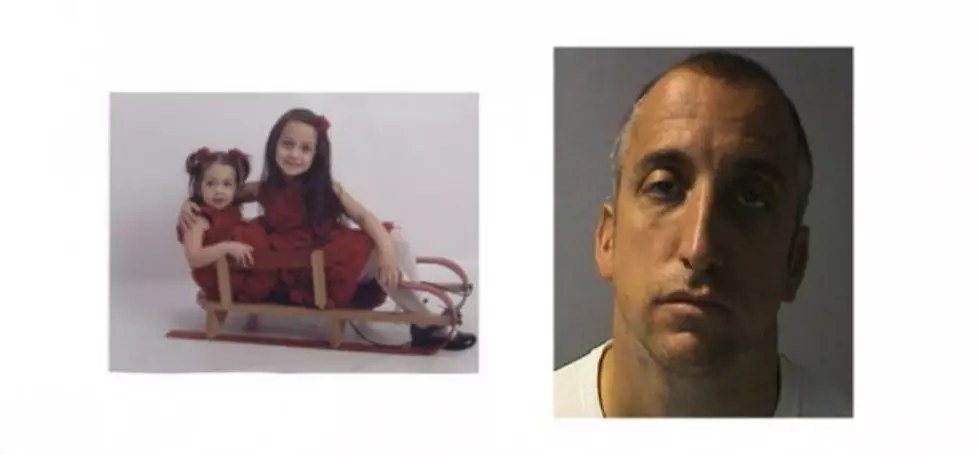 Father Dead In New York State; Children Are Safe
(L-R) The two sisters and their father Anthony Trapp (Old Bridge Police)
An Old Bridge man sought in the slaying of his ex-wife fled with their two young daughters and hid out at a quaint upstate New York motel while police in the two states launched a desperate search, which ended Friday when he was found dead inside his room from an apparent suicide.
Anthony Trapp's daughters were unharmed when they were coaxed out of the open door of their father's room around 7:30 a.m. Friday by some of the dozens of New York state troopers who had surrounded the five-room motel 45 miles north of New York City.
Police believe Trapp had already killed himself when the older girl, who's 5, opened the door, said state police Maj. Ed Raso. "We were able to motion to her and she came out," followed moments later by her 20-month-old sibling, he said.
Members of the state police special operations team scooped them up, wrapped them in blankets and carried them to safety.
Police then spent more than an hour trying to communicate with Trapp, 39, by phone and bullhorn. At 8:40, troopers entered the room and found Trapp dead on a bed, Capt. Joseph Tripodo said.
Authorities said he apparently killed himself, although details weren't released. His body was removed from the motel early Friday afternoon. An autopsy was planned for later Friday.
Sue Castelluccio was on her way home from her transportation job at the U.S. Military Academy at West Point and was not allowed to go up her street. She could hear police trying to contact Trapp by bullhorn.
"Anthony, come out," she remembered police saying. "Anthony, answer your cellphone. You did the right thing by letting the children go."
The discovery ended a 12-hour ordeal that began when police in Old Bridge, alerted by relatives concerned about her safety, found 37-year-old Heather Trapp's body inside her husband's tidy suburban home.
Middlesex County prosecutors said Heather Trapp had gone to the home to pick up her daughters late Thursday afternoon after the girls had visited with their father. Police found her body around 8 p.m.; they have not said how she was killed.
Amber Alerts notifying the public that two children had been abducted were issued in New Jersey and New York. They were canceled when the girls were found safe.
New York State Police were alerted by New Jersey authorities that Anthony Trapp was in the lower Hudson Valley with his children and they searched several local motels before finding his vehicle parked at the Bear Mountain Bridge Motel in the Hudson River hamlet of Fort Montgomery, just south of West Point. Trapp had apparently ditched the New Jersey license plates and the Nissan Rogue carried New York tags when police found it.
About 40 troopers had surrounded the motel before sunrise. Police say the 5-year-old opened the door to room No. 3 and walked toward anxious troopers, with her younger sister following.
The girls were taken to St. Luke's Cornwall Hospital in nearby Newburgh. Officials said they were unharmed. Relatives of the girls' mother were en route to the hospital.
Motel owners Douglas and Ingrid Johnson said everything appeared normal when Anthony Trapp checked in around 7:30 p.m. Thursday night, paying $85 up front for the room with a double bed and two twin beds.
"There was no indication there was any problem," Johnson said. "He seemed calm, there was nothing there that seemed abnormal." Old Bridge Township resident Anthony Dalessio was close friends with the Trapps, and said he and his wife are devastated by their neighbors' deaths.
"She was one of the best people we ever met. She would do anything for her children," Dalessio said. "Even while they had their problems, her children were her main priority."
He said Anthony Trapp was unemployed, and Heather Trapp worked as a dental hygienist in New York City.
The Associated Press, Matthew White, Ilya Hemlin & Tom Mongelli all contributed to this report.