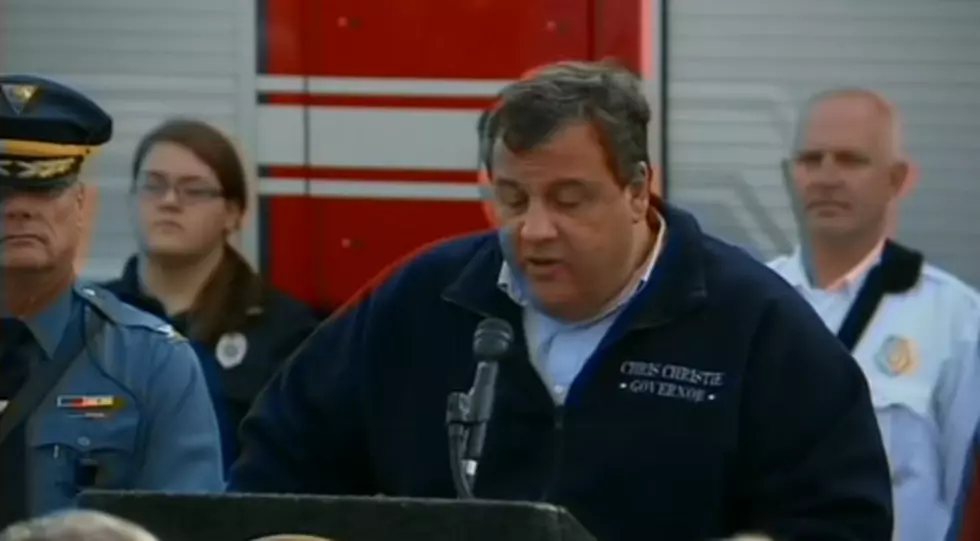 Advocates Blast Gov's Office Over Sandy Aid [AUDIO]
Gov. Chris Christie (Tim Larsen, Governor's Office)
On Tuesday, community advocates told the state Senate Legislative Oversight Committee that the majority of New Jersey victims who applied for federal Sandy relief aid were rejected when they should have been approved. They blasted the Christie administration for lacking transparency in the process.
The panel's chairman has questions that he wants answered.
"It would appear the entire application process is severely flawed," said state Sen. Bob Gordon (D-Fair Lawn). "Continued reliance on a flawed system will undoubtedly yield continued program failure."
Why were so many people rejected for aid when they should have been approved? Why are relief funds trickling out so slowly? Why is the governor's office failing to give Sandy victims the help they need?
According to those who testified, these are among the many unanswered questions.
"We need to begin to identify the changes needed to correct what appear to be fundamental flaws in the application process, and certainly those responsible should be held accountable," Gordon said. "It is essential to make these corrections now. Gov. Christie has proposed making use of these programs for the next $1.4 billion in federal recovery funds allocated to New Jersey."
"The bottom line is that the administration's response has really been a day late and about $150,000 short," said Staci Berger, president and CEO of the Housing and Community Development Network of New Jersey. "Why is the same administration that promised the most transparent recovery on record unwilling to answer the most basic questions?"
"We've made a lot of progress in the 15 months since Sandy, and it's been a coordinated effort by my administration, the Obama administration, local governments and other recovery partners," Christie said in a press release last week. "Nevertheless, there is still much to be done and substantial needs remain."
More From New Jersey 101.5 FM