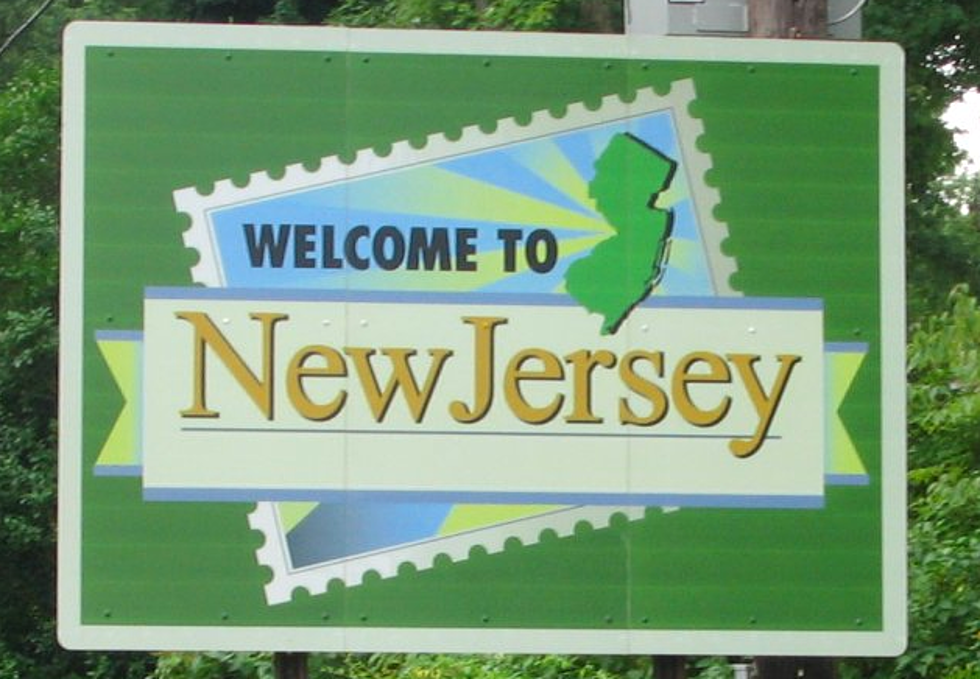 10 Reasons to Be Thankful You're from New Jersey
Promotions
New Jersey is known for many things including its beautiful beaches, busy roads, great food, intense politics, and diverse culture. People born and raised in this prolific state have a lot to be proud of - unique people, gorgeous scenery and exciting sports are just a few of our common attributes. Here's a list of 10 Reasons to Be Thankful You're From New Jersey!
David Paul Morris, Getty Images

David Paul Morris, Getty Images

10

We Don't Pump Our Own Gas




No matter where you go in this great state to fill your tank, a gas attendant is on stand-by to do the hard work for you.  Like most US residents, we worry about gas prices but exiting our vehicles in bad weather or inheriting an oil-based odor are merely foreign ideas to us. In fact, grabbing the nozzle to top off your tank is technically against the law.

9

We Love "Our" Sports Teams




While there is no official NFL team whose uniforms can proudly display the letters "NJ", New Jersey's Met Life Stadium houses both the New York Giants and the New York Jets football teams, supported by some of the most dedicated fans…mostly from (at least the upper-half of) New Jersey. NJ does proudly boast both the 3-time Stanley Cup Champions, NJ Devils.

Matt Rainey, Getty Images

Matt Rainey, Getty Images

8

Only in New Jersey will you find the most shopping malls with some of the best names in retail within just a 25 sq. mile radius. If one of these settings does not suit your interest, you can quickly get to one of the six malls closeby that might better please your senses.  If you're still not impressed, we have a selection of over 50 additional malls and enough shopping centers, outlet stores, and other retail locations to put us at the top of the list of shopping variety.

7

We Make a Pretty Decent Earning




In the wake of the Occupy Movements, this one might seem a little off, but it is indeed a New Jersey fact. We're the only state to have three counties (Morris, Somerset and Hunterdon) listed among the Forbes list of Top 10 Richest Counties in the United States. One might argue that our dense population is certainly a contributing factor, but it sure feels nice to have New Jersey represented as an affluent state!

6

Plagued by expensive tolls and frequent (frustrating) traffic, New Jersey drivers who can take a moment to set aside the road rage can realize that our state is equipped with the most dense system of highways, major roads, and railways in the nation. New Jersey Transit buses and/or trains can be spotted in just about every town. Getting to Philadelphia or Manhattan is quick and simple. In fact, New York/ Newark Penn Stations rank high on the list of the most daily commuters in the world.

5

Some of the greatest inventors, artists, musicians, athletes, singers, actors and more were born, raised, and/or currently live here in New Jersey – the long list of stars is quite remarkable. While many claim that recent reality TV Shows like 'Jersey Shore' and 'Real Housewives of New Jersey' have ruined our reputation, the brilliant body of work produced by New Jerseyans or set in this state shows true talent and great success across the board.

William Thomas Cain, Getty Images

William Thomas Cain, Getty Images

4

We're Geographically Fortunate




Besides being one of the few states to fully experience all four seasons, New Jersey is home to over 75 resort cities and historical sites– many of which lie along our beautiful "Jersey Shore". We're just minutes away from two of America's greatest cities: Manhattan on the east, and Philadelphia on the west. However, as the only state in America in which all 21 counties are classified as metropolitan areas, we too have our fair share of the arts, history, music, food and diverse culture right here!

Jemal Countess, Getty Images

Jemal Countess, Getty Images

3

Students taught in New Jersey school systems have a great advantage. A recent study revealed that our fourth and eighth graders ranked third in the nation in reading and math tests. Furthermore, 87% of New Jerseyans over the age of twenty-five have graduated from high school, surpassing the national average of 84.5%. From there, we are privileged to have some of the most prestigious colleges and universities to further our education in almost any field imaginable.

2

Although the "Garden State" is known for corn, tomatoes and blueberries, the fact that we eat "well" might better be defined by the delicious taste and convenience of our delicacies rather than their nutritional value. New Jersey is the "Diner Capital of the World" and home of the Famous "Taylor Ham" Pork Roll. It's filled with a huge variety of local multicultural restaurants (though mainly Italian) - all ready to cater to your taste buds' desires. Our boardwalk fries and taffy, seafood, pizza, pasta and sandwiches (whether you refer to them as "subs", "hoagies", or "heros") are just a few of the everyday guilty pleasures of our lucky locals.

1

We're Fun, We're Tough, and We're REAL!




There's no pulling a fast one on people from New Jersey. We know what we want and we don't let anything stand in our way. We are strongly opinionated – we tell it (exactly) like it is. New Jersey residents bond together at important times with the utmost support and a level of pride that just can't be matched.

We work hard, we play hard, and of course…we party hard!
More From New Jersey 101.5 FM