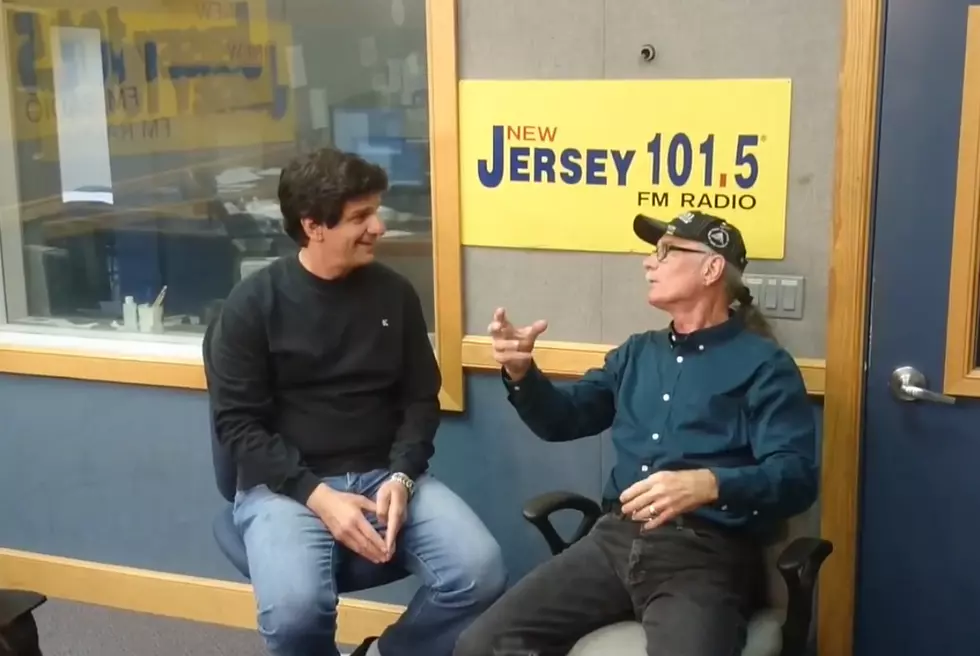 Vini 'Mad Dog' Lopez recalls singing with Bruce Springsteen
Vini "Mad Dog" Lopez in studio with Steve Trevelise. Screengrab NJ1015 YouTube
What started off as a visit from an old friend and band member turned into Vini "Mad Dog" Lopez making a special guest appearance on stage with his former "Boss" at last Friday night's concert at Citizen's Bank Park. Lopez is a former E-Street drummer and Rock N Roll Hall Of Fame member. Just like he did when he performed with Bruce at the very last Spectrum concert, Lopez called Steve Trevelise to talk about the show.
Lopez was only planning on attending the show as a friend, but recalls that when he went to greet his former band members back stage, he was asked, "how you doing? You're going to play a couple, right?"
How could he say "no" to that?! He was given a tambourine and played a few songs with that, then Bruce called him up to share a microphone and sing "Saint in the City."
"It was a first, getting up there with him," Vini shared, "all the years I've known him, I usually sing from the drums." Fans usually just think of him as a drummer, but he was actually a singer before he moved onto drums. Of course, you'd recognize his voice from the Not Ready for Drive Time Players:
Vini also talked about his relationship with current drummer, Max Weinberg, who Vini says doesn't stop through shows that can go as long as 4 hours. "I don't know how he does it," Vini told Steve.
"After this is over, we're going to have a beer," he laughs. If you ask me, that beer is well deserved!
More from New Jersey 101.5:
More From New Jersey 101.5 FM