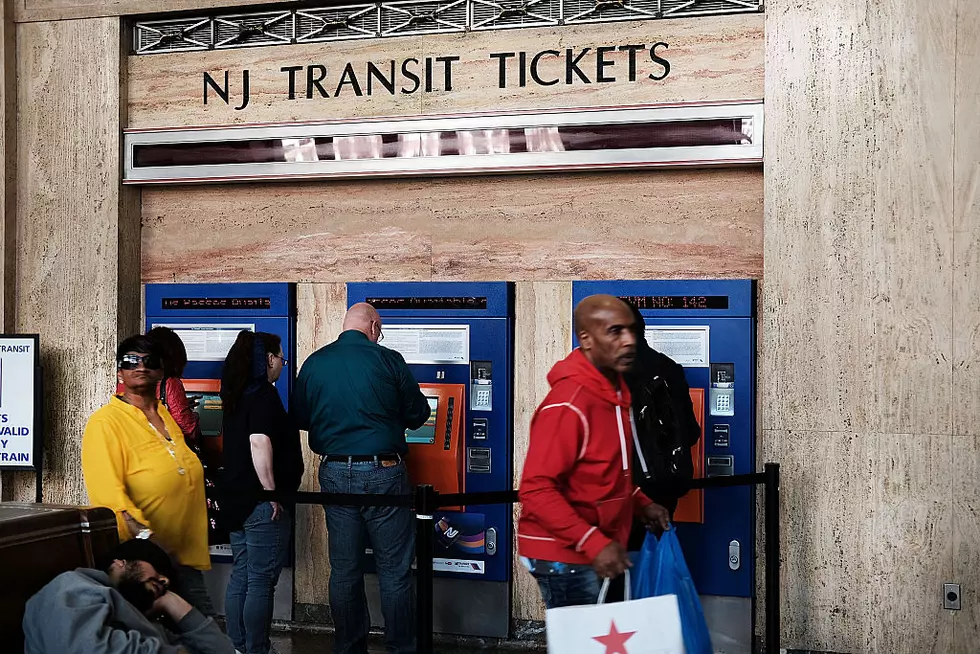 Train crash aftermath: Expect delays for Friday night commute through NJ
People buy tickets for NJ Transit at Newark Penn Station (Spencer Platt/Getty Images)
Friday evening's commute is shaping up to look a lot like the morning commute, with some rail services suspended and bus service expanded. New Jersey Transit cautions that trains and buses could be overcrowded and delayed.
New Jersey Transit's rail service remained suspended in and out of Hoboken on Friday, but the agency is expanding bus, rail and light rail service.
All New York-bound trains on Northeast Corridor, North Jersey Coast and MidTown Direct lines will run on normal weekday schedules.
The Main, Bergen and Pascack Valley lines will operate on a weekend schedule, originating and terminating in Secaucus.
The 126 bus line will operate between Hoboken and the Port Authority Bus Terminal in New York City. There also will be buses operating on a load-and-go basis between Hoboken and Secaucus.
All other NJ Transit trains are operating regularly. Commuters could face overcrowding and delays.
PATH train service to and from Hoboken resumed Thursday afternoon. PATH will honor NJ Transit ticket-holders.
The Metropolitan Transportation Authority is planning to run buses along the Pascack Valley and Port Jervis lines between the Tarrytown and Beacon stations.
The Pascack Valley train that crashed into the terminal originated from Spring Valley, New York.
Metro-North will provide alternate bus service during peak rush hour Friday for Pascack Valley and Port Jervis line customers.